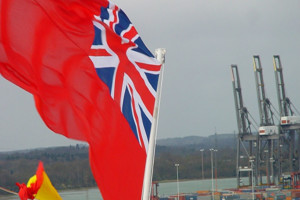 The UK is steering its way to China to foster maritime ties ahead of the looming triggering of Article 50 which will lead to the break up of its unity with the European Union.
The split-up will require the UK to establish new trade relations as those made through the EU would not be valid any more potentially leaving the country's maritime sector "high and dry".
As a result, the UK maritime sector has embarked on a trade mission to China targeting the country's investment potential. Namely, Maritime UK and the Department of International Trade (DIT) will lead a unique three-day trade mission to Shanghai at the end of March "to promote the UK as The World's Maritime Centre, providing a complete package for global maritime business," Maritime UK said.
As informed, the trade mission will be attended by senior industry and government leaders from both countries, including Shipping and Ports Minister, John Hayes MP, and Trade Minister, Mark Garnier MP, and it has been timed to coincide with the RMS Queen Mary 2's visit to Shanghai during its East Asian tour.
Through partnership with government, the Shanghai trade mission is the first in a programme of international promotional activity to key target markets identified by industry.
The trade mission comes ahead of the UK Prime Minister's scheduled visit to China in May.
"The UK and China are two of the world's leading maritime powers, and this trade mission is designed to further strengthen relations between our two countries, delivering benefits for both markets," says David Dingle CBE, Chairman of Maritime UK.
"As the UK triggers Article 50 and looks to a future outside the European Union, the maritime sector has a unique and critical role in ensuring the country makes a success of Brexit. With a resolve to increase exports and sign ambitious trade deals with countries across the world the maritime industry has a unique opportunity to make 'Global Britain' a reality, and it is ready to do so."
During the visit Maritime UK and the DIT will be collaborating with the Pudong New Area to identify new maritime trade and investment opportunities for both the UK and China.
"A significant number of British companies are already working with China and we are looking forward to opening new chapters in these relationships, and beginning others," Dingle added.
Following the Shanghai visit, the Maritime UK Chairman and Shipping and Ports Minister will visit Hong Kong to meet with the Hong Kong Shipowners Association.
Copyright Ships & Ports Ltd. Permission to use quotations from this article is granted subject to appropriate credit given to www.shipsandports.com.ng as the source.