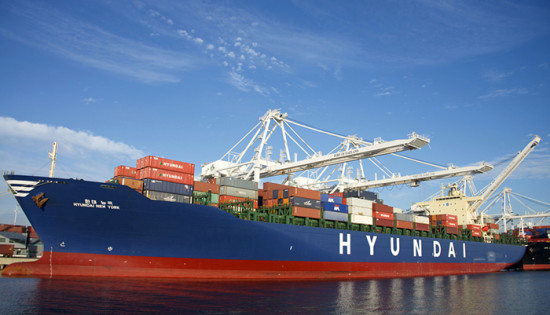 Hyundai Merchant Marine (HMM) has said that it expects uncertainty over cargo volumes to continue in 2019 due to a number of global economic factors.
The company said that the situation would persist on the back of concerns on a global economic slowdown, Brexit and the US-China trade war.
"Liners' burden of high fuel costs will increase due to the US sanctions against Iran, OPEC agreeing to cut oil production, and increase in demand of low sulfur fuel oil in preparation for IMO 2020,"HMM said.
The company unveiled its 2019 outlook as part of its financial report for 2018, in which it noted that HMM managed to increase its volumes and revenues during the year.
HMM delivered total revenue of KRW 5.22 trillion for 2018, rising by 4% year-on-year, while volumes jumped by 10% to 4.46 million TEU. HMM's operating loss for 2018 was at KRW 576.5 billion.
Overall freight rate remained weak due to a delay in regional rate recovery, volume decrease resulting from Iran sanction, and continuous competition in regional market, the company explained. Burden of fuel costs also increased in container business, as fuel costs dramatically rose compared to the last year.
During the fourth quarter of 2018, HMM secured financial liquidity by issuing perpetual bonds of KRW 1 trillion and acquired investment assets including eco-friendly mega containerships.
"HMM will continue its efforts to stably secure additional cargoes to fill up the newly ordered 20 eco-friendly mega-containerships until delivery," the company said.
HMM signed the final contracts for the mega vessels with three shipyards in September 2018. The units are scheduled to start joining the owner from the second quarter of 2020.