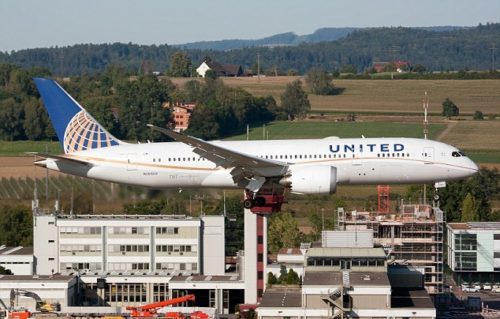 A shortage of fuel triggered a mayday call on a United Airlines flight crossing the Pacific from Los Angeles to Sydney on Thursday, spurring Australian authorities into high alert.
Police called a "full emergency response" and briefly closed major roads surrounding Sydney airport as a precaution at 6:36 am (2036 GMT Wednesday) after the pilot raised the alert.
The fuel-efficient Boeing 787 Dreamliner — which typically travels some 7,600 miles (12,000 kilometres) across the Pacific in 15 hours — landed without incident.
Some 180 passengers and 14 crew "disembarked normally" from UA839 "following a mechanical issue", United Airlines confirmed.
The country's airspace authority, Airservices Australia, said the response was standard procedure when a mayday is called.
"(UA 839) had a low fuel situation and a mayday due to fuel was advised which initiated a level III emergency response," Airservices Australia added in a statement.
Most passengers on board were reportedly unaware the alarm had been raised.
"Everyone was calm, there was no panic, there was no announcement," passenger, Ian Lambert, told Channel Nine News.
"Not a hint, not a mention of any impending doom or mayday situation," Channel Nine presenter, Liz Hayes, added.
Boeing's most sophisticated passenger plane, the Dreamliner is constructed largely of advanced lightweight carbon-fiber reinforced composite materials that reduce fuel use.
Agency Report