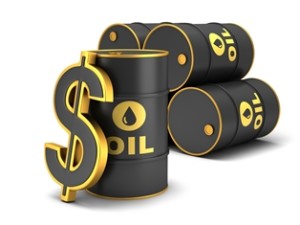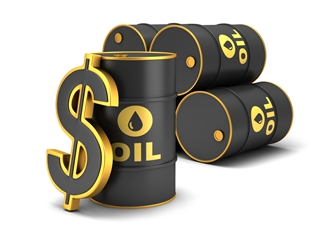 The resilience of the US shale is set to frustrate the Organisation of Petroleum Exporting Countries (OPEC) and inevitably the Nigerian economy.
In 2016, Ali Naimi of Saudi Arabia told US shale producers that they "need to lower costs, borrow cash or liquidate".
Saudi Arabia raised production levels to outcompete US producers, and succeeded in running more than 100 drillers into oblivion in less than two years — but the ones who survived Saudi's wrath will become OPEC's albatross.
According to Bloomberg, the companies that survived have reshaped themselves into fitter, leaner and faster versions that can thrive with oil at $50 a barrel.
"The shale business is rejuvenated because of the difficulties it has been through," Ben van Beurden, the chief executive officer of Royal Dutch Shell Plc., said in February.
In December 2016, OPEC sealed a deal to cut productions and watch oil prices surge again. This has worked as planned, but the unplanned part is the return of massive US shale to the market.
The number of US drilling rigs has grown 91 percent to 602 in just over nine months, and production has gained more than 550,000 barrels a day — nearly half of what OPEC is getting off the market in output cuts.
DONALD TRUMP NOT HELPING MATTERS
"With $55 a barrel, we see everyone very happy in the US," Didier Casimiro, a senior executive at Moscow-based Rosneft PJSC, told Bloomberg.
President Donald Trump promised to fewer regulations, added pipelines and energy independence, and seems to be delivering on his promises in this regard, especially with his America first narrative.
Lukman Otunuga, research analyst at FXTM, sees oil going as low as $40 per barrel in 2017, due to the shale and Trump influence.
"The rising oil prices is not a done deal… oil prices trading at $50 right now is probably not sustainable," he told TheCable.
"OPEC and non-OPEC have actually been trying to cut oil production but US shale and Donald Trump have removed regulations, so US shale may jump back into the market, and we could actually see $40 or even lower."
DANGEROUS FOR THE NIGERIAN ECONOMY
Otunuga sees the days ahead as a dangerous one, if OPEC is forced to back down on its oil cut.
"You see, this is the dangerous thing. OPEC and non-OPEC agreed to cut production by 1.2 million barrels a day, but that cut, US shale is jumping back in and taking advantage of the market, and making prices go down," Otunuga said.
"This could actually cause OPEC and non-OPEC members to cancel production deals and pump incessantly, and this would cause a chain reaction, which would make oil prices crash to $40 or lower."
At $40 per barrel, the Nigerian budget and foreign reserves will be heavily affected, as oil revenues — the mainstay of the economy — may go down by nearly 20 percent.
Less petrodollar has always proven to be an issue for Africa's largest economy, with a full-year GDP crunch of 1.5 percent in 2016, due to low production levels and low oil prices.
As of the end of February, Ibe Kachikwu, minister of state for petroleum resources, and Maikanti Baru, group managing director of the Nigerian National Petroleum Corporation (NNPC), put Nigeria's production level to over two million barrels per day.