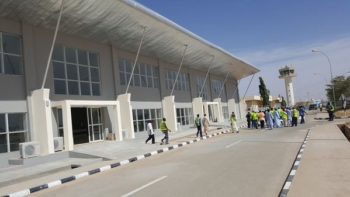 Only one foreign airline has agreed to use the Kaduna International Airport, as the federal government officially announced the closure of the Abuja International Airport on Monday.
The Minister of State for Aviation, Hadi Sirika, told journalists that so far only Ethiopian Airlines has agreed to use the Kaduna airport as an alternative.
The government said the Abuja airport will be closed beginning from 12 a.m. Wednesday.
The closure will last for six weeks to allow a comprehensive maintenance of the airport runway.
The decision to close the only airport in the federal capital has been criticised by aviation experts, and several international airlines warned they will not operate the Kaduna route.
Sirika said observations made by acting President Yemi Osinbajo who was in Kaduna Airport on Friday had been "taken care of".