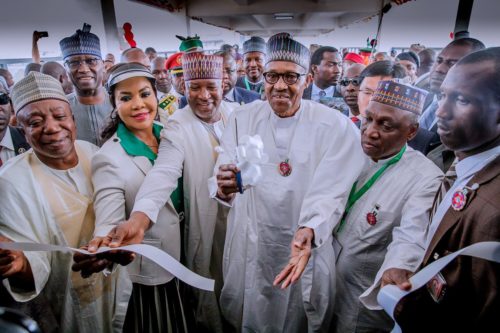 President, Muhammadu Buhari, on Thursday, commissioned the newly built international terminal at the Nnamdi Azikiwe International Airport, Abuja.
This is the first airport terminal to be connected to a rail transport system in West Africa and it has the capacity to process at least 15 million passengers annually.
The terminal is one out of the four being built by a $500 million loan facility from China EXIM Bank with a $100 million counterpart funding from Nigeria.
Buhari while commissioning the facility, said the Federal Government was committed to making Nigeria an aviation hub.
The president also said Nigeria is making huge successes in infrastructure development, adding that he was happy about the progress made in infrastructure development in the maritime sector.