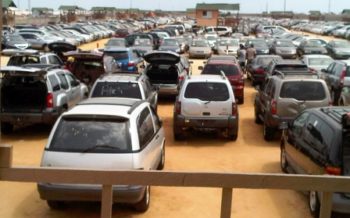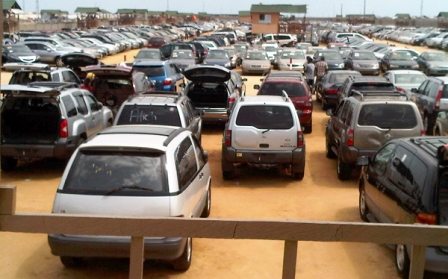 The Chairman, Senate Committee on Poverty Alleviation, Sen. Ali Wakili, says the ban on importation of vehicles through land borders can engender rise in transnational crime.
Wakili at the News Agency of Nigeria (NAN) Forum in Abuja said that increased crime could be recorded because adequate measures were not put in place for the implementation of the ban.
According to him, though the policy is good, the timing is bad in view of the fact that the alternatives available are not adequate.
The former Comptroller of Customs said that the ban had started inflicting hardship on border communities' residents, who rely mainly on border trade for livelihood.
"The timing is bad in view of the present hardship in the country.
"With the ban, the Customs Service will be inundated with anti-smuggling activities; there will be wastage of time, wastage of resources and loss of lives.
"The Customs Service will equally have bad public relations from the border communities because they will be antagonistic to officers.
"You people in the media reported when there was a problem at the border last year over a vehicle that someone was shot dead and there was riot as a result.
"Besides, every day you report clashes around Badagry and Idiroko borders.
"This policy just came in December and you are implementing it by the first day of January without taking the people into confidence by explaining to them what you want to do.
"There was not even moratorium, no grace period. Some people from the North came to me during our last recess to say that this policy is anti-people," he said.
According to Wakili, while smuggling should be discouraged at all cost, government ought to have created enabling environment before going on with the ban.
He said, "People will be ready to do the correct thing once there is an enabling environment.
"I have said over time that we should build inland container depots and rejuvenate the railways.
"By the time we build the inland container depots, people will consign their goods and as soon as they drop from the ship, put them on the train and take them to the hinterlands.
" We are not saying the Customs Service does not have the right, we are saying that it is bad timing.
"We do not want the hardship Nigerians went through during the ban on importation of rice to repeat itself."
The lawmaker urged the Service to have a re-think on the policy, adding that the present administration was voted in to ameliorate the sufferings of Nigerians and not to inflict pain on them.