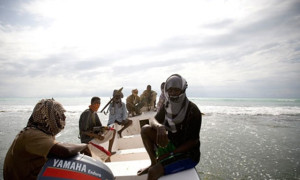 A crew member of a crude oil tanker was taken hostage by five armed robbers who boarded the vessel on Friday while anchored at Puerto La Cruz Anchorage, Venezuela.
According to a report from IMB's piracy reporting centre, the five robbers approached the tanker in a small fishing boat armed with pistols, knives and sticks.
"They assaulted the aft duty watchman, tied him up and took him hostage. When the watchman failed to report, the officer of the watch sent another duty crew to investigate. The officer of the watch was notified about the robbers and the alarm was raised," the IMB said.
The men raided the vessel stealing the ship's stores.
It is reported that the robbers jumped overboard and escaped in their boat after hearing the alarm and seeing the crew alertness.
As soon as the robbers fled the ship, a search was carried out and the watchman was found with minor injuries.
Port control was informed through local agents.