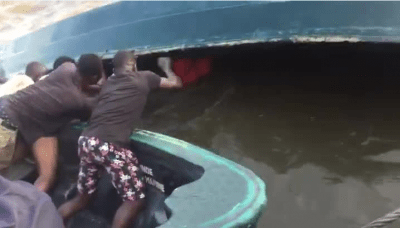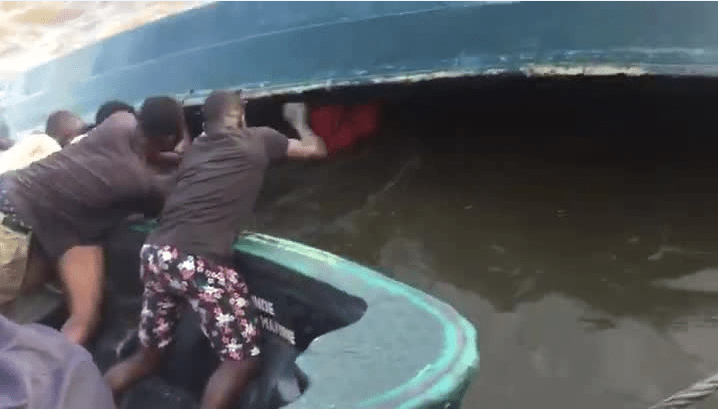 No fewer than four people were feared to have drowned on Wednesday as a boat heading to Badagry capsized at the Kirikiri area of Lagos.
The boat reportedly had a driver and four passengers but only one of the occupants was rescued alive.
The boat reportedly tipped over due to a wave generated by a barge.