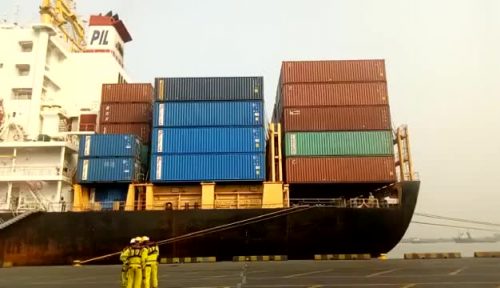 For the second time in one month, the West Africa Container Terminal (WACT) has received and successfully operated a gearless container vessel. 
A gearless ship is one that is not equipped with cranes for loading and offloading. Thus, this type of ship depends on land-based equipment installed at the port. 
The first gearless containership ever to berth in the ports outside Lagos, named JPO Volans, was successfully handled by WACT on December 8, 2019. Exactly one month later, on Wednesday January 8, 2020, it handled another large gearless containership named KOTA KASTURI belonging to leading Far Eastern shipping line, Pacific International Lines (PIL). 
Below is a video of the moment the ship berthed at the terminal.