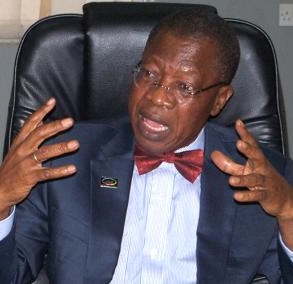 The Federal Government on Monday said it has recorded phenomenal achievements in the fight against corruption in the last three years.
Minister for Information, Culture and Tourism, Lai Mohammed, disclosed this known at a news conference in Lagos.
Mohammed stressed that the present administration has made the business of corruption tough through a reinvigorated war and a number of initiatives.
He said huge amounts of money, both in local and foreign currencies, were recovered from public officials and tax evaders.
The minister explained that N7.5 billion, $378 million and £27,800 were recovered through the whistle-blower policy while N13.8 billion was recovered from tax evaders.
He disclosed that the Treasury Single Account (TSA) introduced to ensure transparency in revenue remittances from ministries, departments and agencies (MDA) had recorded a total inflow of N8.9 trillion.
Mohammed added that a searchlight on corruption in MDAs revealed that 15 agencies underpaid the government N8.1 trillion between 2010 and 2015.
He, however, said remittances to government had been improving through efforts at blocking leakages.
He said, "It is noteworthy that MDAs are remitting more money to the federation account.
"From remitting only N51 million between 2010 and 2016, JAMB went further to remit N7.8 billion in 2017 and is on course to remit similar amount in 2018."
The minister said the Federal Government had saved N17 billion by setting up an efficiency unit to cut bloated recurrent expenditure.
He said the war against corruption was total and that government would remain committed to it.
On the infrastructure, the minister said a number of road, power and rail projects were being undertaken.
He listed some of them as the 3.500km narrow gauge railway network, the Abuja light rail and the reconstruction of Abuja airport runway, adding that some of the projects had been completed and others were at various work stages.