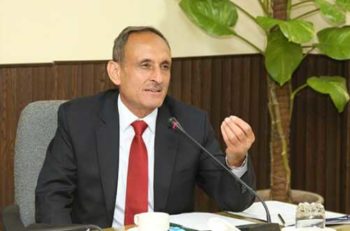 The Web-Based Customs Clearance System (WeBOC) has enhanced the capacity of Pakistan Customs for handling and clearing containers by several times as well as reduced the clearance time of consignments significantly.
Customs clearance system has been fully automated and around 85% of the cargo is cleared through WeBOC. Resultantly the clearance time and dwell time of cargo has been reduced.
An official source at Federal Board of Revenue (FBR) said that WeBOC enabled Pakistan Customs to clear around 2.5 million containers which arrived at Pakistani ports during the past three and half years.
"Around 42 percent of the containers were cleared within one day and around 88.4 percent of the total containers were cleared within 7 days of their arrival at the ports/ dry ports. Similarly, the containers which were cleared by more than seven days were around 11.6 percent of the total containers" the source observed.
Major reasons for delays of clearance of containers more than seven days in financial year 2013-14 include failure of fulfilment of conditions/ requirements restrictions imposed in the import policy order and non submission of requisite import documents.
In the fiscal year 2014-15, the source added that major reasons for delayed clearance of containers on ports and dry ports more than seven days included non submission or late submission of goods declarations by importers.
Similarly, in the financial year 2015-16, major reason for delayed clearance of containers include under valuation, mis declaration or incorrect self assessment by importers with respect to PCT heading description quantity or values.
In the fiscal year 2015-16, major causes of delayed clearance of containers more than seven days included the laboratory reports/ certification, NOCs required from certain departments as well as cognizance taken by the Customs Intelligence and Investigation-FBR in suspicious cases.
A few more reasons, the source said, were delays due to prolonged litigation, non-payment of port charges by the terminal operators, delayed container handling placement by terminal operators as well as fulfilment of requirements of exemption regime.
It is pertinent to note here that Web-based customs clearance system provides real time integration of agents, brokers, terminal operators, cargo handlers and customs officials for the clearance of trade consignments and collection of duties and allied taxes.
Copyright Ships & Ports Ltd. Permission to use quotations from this article is granted subject to appropriate credit given to www.shipsandports.com.ng as the source.