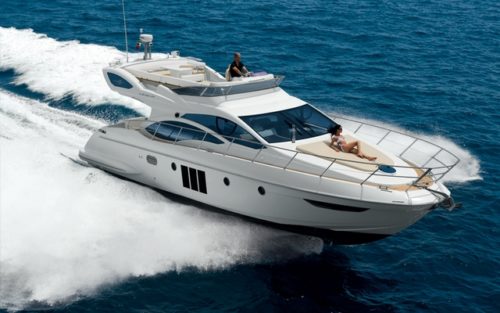 Troy and I have been together for two years. We have always talked about marriage, kids and how we wanted our home to be when we get married. We were planning to go on our usual weekend vacation, what I called 'baecation', and all was set for our trip to Abuja, but to my greatest surprise; Tony opted for a cruise on his family yacht!
It started on a Friday evening. We had dinner at an exquisite restaurant and the next day we went to the jetty to board the yacht. We talked, watched the sunrise and enjoyed the exquisite sea view.
I woke up on my second day on the yacht, but I couldn't find Tony. I saw roses on the floor. I followed the trail. My heart was beating so fast I was afraid I could faint. The roses were lined up to the deck, where I was greeted with a beautifully laid out table set up for breakfast for two. It was as rich as anyone could imagine.
Troy appeared behind me with a broad smile. He looked as handsome as ever.
He got down on one knee with a beautiful diamond ring and said: Since the first time I met you, you made my life better, you believed in me and I want to live the rest of my life with you.
I cried and said YES to the man of my dream. 
I fell someone shaking me violently. "Wake up. Time to go and open the shop," it was my mum. 
She has interrupted my sweet dream. Oh how I hate Mondays! 
Pauline, Lagos.