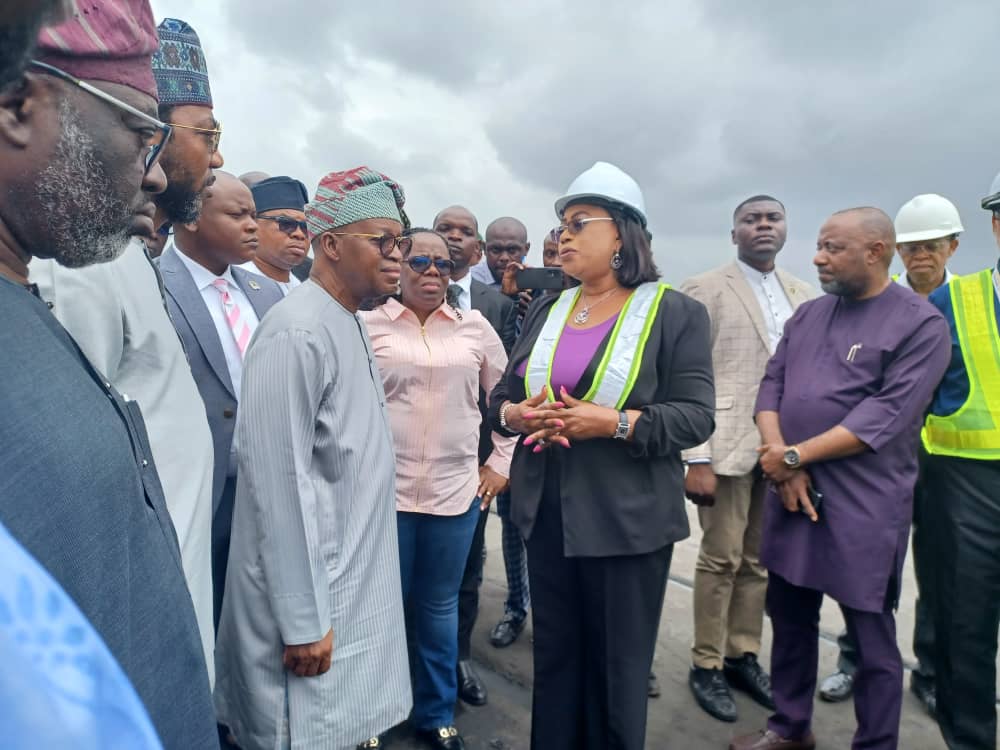 The Minister for Marine and Blue Economy, Adegboyega Oyetola has said that the Apapa and Tin-Can ports need reconstruction and must not be allowed to collapse.
He said this during his maiden visit to the ports in Lagos on Monday.
Oyetola said there is need for immediate rehabilitation of the ports so as to prevent their total collapse.
"To avoid the collapse of the port, we need to rehabilitate the port as a matter of urgency and dredging must continue while we put other things in place. I have gone round to see the decays myself. I have been having ministerial briefing since the last 10 days and I have seen the challenges and the need to activate a lot of things about our ports. The infrastructure is almost collapsing with what I have seen so far and it is a major rehabilitation that has to be carried out," he said.
"We are carrying out remedial work on the quay wall. I have asked them to let us have the report of what they carried out so far; we need to know the numbers so that we can get approval from the President for remedial work.
"Absolutely we need to restructure and put the right infrastructure in place and it is a way of revitatlising the economy we rely so much on and there are lots of other opportunities that has remained untapped for so many years which we must commend the President for creating the ministry."
The Minister also promised to engage with the Federal Ministry of Works on rehabilitation of the port access roads.
"On access road, it is important to put it in place. We need to engage the Minister of Works to see what we can do together and I have discussed with the Ministry of Transportation to see what we can do with the rail. I believe with all those things in place, we are good to go," he stated.
While welcoming the Minister to Terminals C and D at the Lagos Port Complex Apapa, the Executive Vice Chairman/CEO of ENL Consortium, Princess Vicky Haastrup said her company has the largest number of port workers, especially dockworkers.
While reiterating support for the Marine and Blue Economy Minister, Princess Haastrup said the maritime industry is a huge industry with enormous opportunities to generate more revenue into the coffers of the Federal Government.
She said ENL Consortium, which has more than 2,000 dockworkers in its employ, is set to increase its investment at the port as soon as all necessary approvals are obtained.