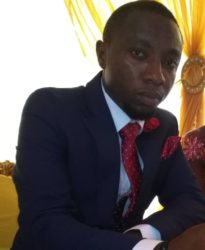 For the government to tackle insecurity, firstly, a key starting point should be to understand the causes of insecurity as well as to investigate their sources because it is necessary to distinguish between different causes as each may require different remedy. However, policy makers are reluctant to isolate and clarify particular causes like in many other societies. The sources of insecurity in Nigeria have been traced to a number of factors and explained by different people. In Nigeria, the challenge is not so much about insecurity of external sources, but rather that of internal sources. We recognize that some internal factors have been enhanced and strengthened by the presence of external forces, but, there is no doubt that, if the internal situations did not present themselves, the external forces would be unable to penetrate. The state of insecurity in Nigeria is greatly a function of government failure. This is demonstrated by the incapacity of government to deliver public services and to provide basic needs for the masses. The lack of basic necessities by the people in Nigeria has created a pool of frustrated people who are ignited easily by any event to be violent. Nigeria has the resources to provide for the needs of its people, but corruption in public offices at all levels has made it impossible for office holders to focus on the provision of basic needs for the people. A situation where the country earns a great deal of revenue through oil sales, but fails to use these earnings to meet the needs of its people and to develop infrastructure as well as the economy is disheartening. When these situations exist, crime rate is bound to rise and the security of lives and properties cannot be guaranteed. Secondly, government need to make sure there is equality and fairness because this issue stems from the perception of marginalization by a section of the people, government development policies and political offices and this has become a primary source of disaffection and resentment. A large number of the Nigeria population is frustrated and have lost hope, especially the youths, and have now emerged to express their disillusion about the pervasive state of inequality. Thirdly, ethno-religious conflicts must be worked on. These have risen from disbelief among various ethnic groups and among the major religions in the country and it is a major source of insecurity in Nigeria. Frequent and persistent ethnic conflicts and religious clashes between the two dominant religions (Islam and Christianity), present the country with a major security challenge. In all parts of Nigeria, there exist ethno-religious conflicts and these have emerged as a result of new forms of political consciousness and identity often structured around ethno-religious identities.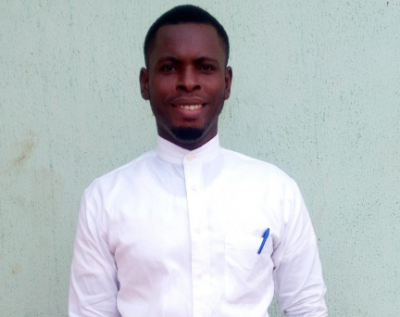 The Federal Government need to decentralize the security apparatus in the country to all the hotspots where insurgencies are happening; the appointment should not be sectional that is one sided and enough facilities for decentralized units should be provided so that they can have easy movement and access to respond when kidnappers and the likes of them strike. The situation of insecurity in the country looks like the government is becoming a disaster and most of these insurgencies are been carried out by one section of the country. It is time for our government to act decisively.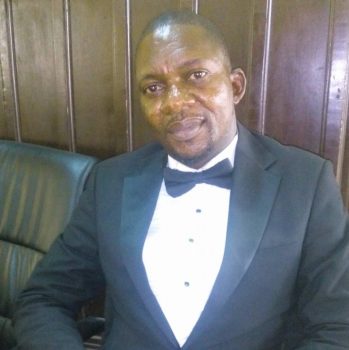 It is time for the Federal Government to start prosecuting culprits caught for kidnapping, killing and other crimes. The heavy weight of the law needs to be visited on them, by so doing, the rest of them will be deterred from committing the offences.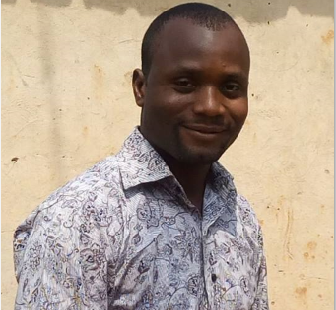 There is need for community police since the police emanated from the community and this agency know everything happening within each community. I believe once this is put in place, it will curb insecurity.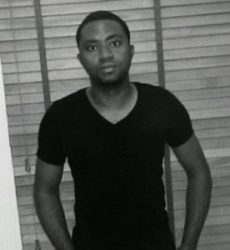 Fighting terror and insurgency requires a more proactive strategy that involves broad consultations at the local, national, and international levels. The use of technology is a key enabler for counter-insurgency and counter-terror operations. Security threats, concerns and other challenges in the country are multi-dimensional in nature and scope. Now, the use of Information and Communications Technology (ICT) is slowly emerging as a key response to critical issues faced in the country. As a result of this growing trend, there are a number of ICT implementations that are beginning to take shape and, which are in response to incidents that have affected the country have now laid the foundation for further evaluation of the regulatory mechanisms that deal with how crimes are handled in the country. One cannot over emphasize the enabling nature of information technology solutions in the combat of crime and insurgency in the country. However, with the active use of technology also comes another challenge; the growing threat of cybercrimes. Cybercrimes are used to propagate some of the insurgencies that have been recorded in the country. The solution to this menace still lies in the adoption of modern technology solutions that help curtail and bring to its barest minimum this new challenge that if taken less seriously could create more harm to the nation.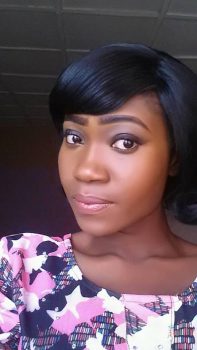 The government need to work on our weak security system. Most of our security agencies have inadequate equipment both in weaponry and training. This is in addition to poor attitudinal and behavioural disposition of security personnel. In many cases, security personnel assigned to deal with given security situations lack the expertise and equipment to handle the situations in a way to prevent them from occurring. And even when these exist, some personnel get influenced by ethnic, religious or communal sentiment and are easily swallowed by their personal interest to serve their people, rather than the nation. Thus, instead of being national watch dogs and defending national interest and values, and protecting people from harm by criminals, they soon become saboteurs of government effort by supporting and fuelling insecurity through either leaking vital security information or aiding and abetting criminals to acquire weapons or to escape the long arm of the law.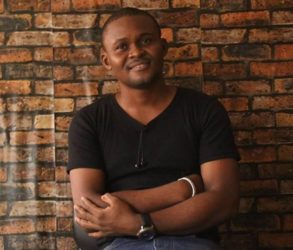 The issue of insecurity in our country can be curbed by the following:  Leadership development: Nigeria will have to develop visionary leadership, a leadership that is detribalized such that it has at leadership positions only people who are able to inculcate in their people or followers, the ideal of common citizenship as the transcendent factor among all Nigerians, no matter the tribe, gender, religion, economic and social status. In other words, it is imperative that we have leaders who would not be limited to championing the causes of their home state, tribe or religious groups, but rather focused on deeds and pronouncements which convincingly and positively impact on the entire citizenry of the Federal Republic. Another thing we should also look into is good governance. Good governance is the remedy for the insecurity challenge in Nigeria. The war against insecurity would be won only by raising governance standards that is, cultivating the culture of good governance where the government is responsible and accountable to the people. Another approach in solving the insecurity problem in Nigeria is to accelerate the pace of development. Development in this context consists of creating an economy with relevant social, economic and physical infrastructure for business operations and industrial growth, to provide gainful employment, high level education facilities and medical care for the people. There is need for intelligence gathering and surveillance so that law enforcement agents could be proactive and reasonably predict potential crime with near perfect accuracy rather than being reactive. There is also the need to modernize the security agencies with training, intelligence sharing, advanced technology, logistics, motivation and change of orientation. This effort will enhance the operational capabilities of the Nigeria security agencies by identifying avenues that would enable them respond appropriately to internal security challenges and other threats. In addition, there should be a complete refurbish of the security institutions in the country to reflect international standards of best practices so as to pre-empt these security breaches. Therefore, the government, civil society groups, business organization and individuals must fight insecurity so as to create an enabling environment where business organizations will feel free and secured to achieve their full potentials and the country will itself be safe to achieve sustainable development.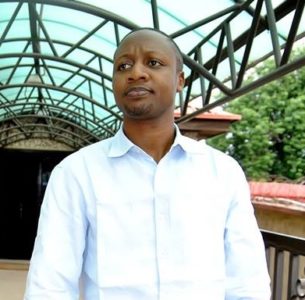 It is obvious from every point of view that Nigeria has not lived up to expectations by putting in place adequate security measures to avert insecurity. There are a lot of issues that have led to insecurities, but the government needs to be steadfast on this path as this are natural phenomenon creating all forms of insecurities. Firstly, by strengthening security institutions, introducing capable tools in terms of technology with proper work force to support the existing system, we can address the problem.  United States of America is assumed as the most secured nation, though not necessarily the safest because they spend more on security by providing their forces with the best tools in terms of ammunition and technology to carry out their duties. Nigeria is under secured, so I think there is a need for the State government to introduce its own State police and other security agencies to curb problems emanating from their environment to stabilize peace because they understand better the root of the problem than the Federal government taking direct measure. Secondly, unemployment is another area where the government needs to critically investigate. As a citizen, this is one of our prominent problems. The advent of National Youth Service Corps (NYSC) has helped us to solve the problem of unity in the past. I think it's high time for the government to reschedule the youth service to solve the problem of employment for a one Nigeria. Another point is on the total eradication of banditry from various communities by local community watch guards. This is where every community needs to provide its own support to help the government because we are part of the government. Banditry gradually grows in the form of sleeper's cells which turns out to become a big terrorist group. So, I think, the community needs to play its role in this. Religious tolerance should be absolutely maintained so as not to cause extremism which directly causes havoc due to some believes passed across to its members. In view of this, government should ensure every religious leader that preaches religion is duly certified to talk in the public as this would eradicate insecurities caused by religious homes. In addition, quality governance and good leadership is necessary for the above-mentioned points to work. If every government can provide the necessary and basic facilities and support for its people ranging from housing, health, transportation, infrastructural development, creation of employment, food scheme, power generation, good source of water, roads and every other thing to make life beautiful, people won't be bent into the thought of terrorism or banditry because with good education every house hold is saved from the distractions of illiteracy. Also, I feel we can get support from international community for intervention on how to curb this issue.