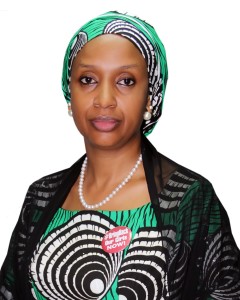 By Bolaji Akinola
I observe that in the maritime sector, many have abandoned their duties for rumour peddling. In some quarters, professionalism has been thrown to the dogs while the search for self-gratification and the proverbial stomach infrastructure has been elevated to the level of lunacy. One can imagine the tons of pressure piled on top officials of government agencies operating in the maritime industry, as our "experts", who as a matter of patriotism and the high calling of their positions and profession are expected to offer wise counsel to administrators, more often than not, descend so low; abandoning the substance for the mundane. I think the rent-seeking mentality has become so ingrained and deep-seated in the psyche of our people. In their poorly disguised desperation for relevance and attention, all manner of information and propaganda are dished out to the mass media and unsuspecting members of the public. They seek to control the actions of top government officials for pecuniary gains. The maritime agencies' chief executives are daily bombarded with all kinds of lies, innuendos and half-truths. The "experts" arrogate and abrogate. They make and unmake. They create distrust and set people and institutions against each other. They knock one operator against the other; set government agencies against one another, create pandemonium between operators and regulators and escalate distrust within an executive management team. The aim is to create fear and panic in the chief executives, who then begin to fight some imaginary enemies at the expense of delivering on their mandates. The claims and counter-claims are as outlandish as they can be. Our "experts" lack moral scruples; they create crisis and then seek to end the crisis at a fee. This is how they survive. It is a shame and a drag on an otherwise promising sector. I have seen this game play out again and again. Past heads of the Nigerian Ports Authority such as Engr. Wali Ahmed, Mallam Bello Ibrahim Gwandu; Architect Aminu Dabo, Chief Adebayo Sarumi, Mallam AbdulSalam Mohammed and Engr. Omar Suleiman have fallen victims of series of propaganda machinations at one point in time or the other. Other government agencies such as the Nigerian Maritime Administration and Safety Agency (NIMASA) and the Maritime Academy of Nigeria, Oron are not spared. In the National Maritime Authority (NMA) of old, Director-Generals like George Eneh, Ferdinand Agu, late Engr. Festus Ugwu, Mrs. Mfon Usoro and Dr. Ade Dosunmu endured their own fair shares of propaganda while in office. I recall the late Engr. Festus Ugwu, sometimes in July 2006 called me to complain about his Public Affairs head, whom he considered my friend.
"I heard your friend is working with my enemies to remove me from office," Ugwu had declared. It was the height of jostling for the headship of the emerging Nigerian Maritime Administration and Safety Agency as a result of the proposed merger of NMA and the Joint Maritime Labour Industrial Council (JOMALIC). I knew immediately that the rumour mill was at work.
"It is not possible sir. She is loyal to you to a fault," I told him bluntly.
Ugwu would later realize – albeit late – that he had been feeding on falsehood.
I think only the Nigerian Shippers' Council, to some extent, has been shielded from this serial manipulation.
The events of last week tell me the tricksters are at work again. They have managed to cook up all kinds of lies and half-truths against the Managing Director of Nigerian Ports Authority. The result was that she was forced to spend quality time deflecting attacks. Ms Hadiza Bala Usman is doing a good job and therefore deserves the full cooperation of all. I am happy that the Seaport Terminal Operators Association of Nigeria (STOAN) came out boldly to express support for the NPA boss. It was foolhardy for anyone to suggest that terminal operators would want Ms Usman out of her post. The operators said they were happy with her because she had been preoccupied with addressing issues that had begged for attention for several years. It is a matter of time, the hen shall come home to roost. Those planting the seeds of discord in the industry will certainly enjoy a bountiful harvest of thorns.
Copyright Ships & Ports Ltd. Permission to use quotations from this article is granted subject to appropriate credit given to www.shipsandports.com.ng as the source.