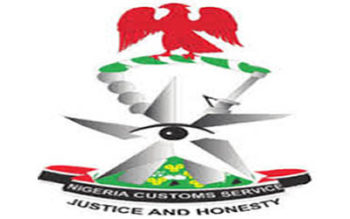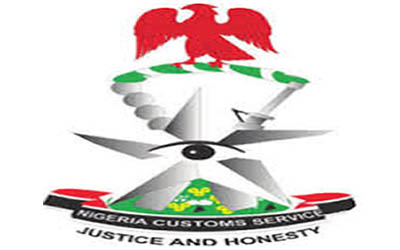 Recently, the Nigeria Customs Service and its Beninese counterpart signed a Memorandum of Understanding (MoU) on border security and trade facilitation. The MoU was designed to combat border crimes and create a business atmosphere beneficial to both countries.
This is not the first time a partnership agreement would be signed between both countries. Between 2015 and 2016, the NCS and the Beninese Customs entered into two MoUs for the purpose of effective border patrol and trade relations. When the Comptroller-General of Nigeria Customs Service, Hameed Ali, embarked on a working visit Benin Republic last year, the Beninese Customs boss, Claver Tossou, affirmed the working relationship between the two countries, but while the Republic of Benin is seen to make open declarations of partnership with Nigeria, it hardly respects or implements the terms of the agreements it voluntarily signed.
For instance, the two neighbouring countries signed an agreement that all export vehicles from either country should be escorted and officially handed over to the Customs administration of the importing country. The reason was to enable both sides collect appropriate government revenue. But by failing to hand over such vehicles to Nigeria's Customs as outlined in the signed MoU, many importers resorted to cutting corners by crossing their goods through illegal routes.
SHIPS & PORTS DAILY discovered that the agreement worked for about three months after which the officials of Benin Republic Customs began to sabotage it. There have been several other breaches committed by Cotonou. For instance, contrary to an agreement that an item banned by one country would also be banned by the other, Benin Republic typically acted in the opposite direction. It slashed import duty on goods prohibited by Nigeria as a way of taking advantage of the large Nigerian market. This has encouraged smuggling into Nigeria.
Recently when the House Representative Committee on Customs visited Seme Command of the NCS, the then Area Controller, Victor Dimka expressed concern over the improper implementation of the agreement reached on the hand over of transit goods and vehicles by Benin Republic. Dimka confirmed that Customs officials of the francophone country had not been cooperating with their counterparts in Nigeria to fight smuggling and protect government revenue. According to him, lack of interconnectivity between Nigeria and Benin Republic has made it almost impossible to track the volume of goods entering Nigeria through the land border.
For a long time, Benin Republic is seen to have backstabbed Nigeria even when it depends substantially on the giant of Africa for economic survival.
The non-cooperative attitude of Benin Republic in security and trade-related matters must have prompted the ban of both vehicles and rice importation through the land borders by the Nigerian government. The ban is already having a telling effect on the economy of the tiny neighbouring country. For instance, Cotonou media recently reported that more than 2,000 car dealers had gone out of business since January 2017, when Nigeria's ban on land border importation of vehicles came into effect. Customers – who were mostly Nigerians – no longer patronized them.
While Nigeria has played the big brother role to its neighbour, the parasitic attitude of Benin Republic has led to dire economic consequences for Nigerians. Government must therefore remain resolute in turning this situation around by taking further measures that will ensure Cotonou no longer continues to aid smuggling and undermine our economy.
Copyright Ships & Ports Ltd. Permission to use quotations from this article is granted subject to appropriate credit given to www.shipsandports.com.ng as the source.