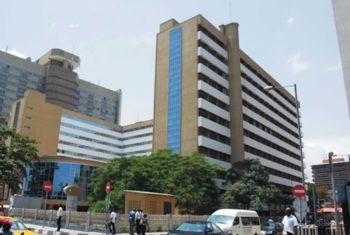 The Bank of Industry (BoI) on Friday said that it would not finance products not certified by the National Agency for Food and Drug Administration and Control (NAFDAC).
The Acting Managing-Director of the bank, Waheed Olagunju, made this known in Lagos during the signing of a Memorandum of Understanding (MoU) between the bank and NAFDAC.
"It is only certified products that can be sold in the market profitably. It is important for BoI customers to be accredited.
"Their accreditation by NAFDAC shows that they conform to best manufacturing practices.
"BoI is supporting many local pharmaceutical companies under Manufacturers Association of Nigeria to export their products because they meet NAFDAC and World Health Organisation (WHO) standards," Olagunju said.
He said that the synergy would give BoI access to NAFDAC's database to ascertain certified products before financing them.
According to Olagunju, the synergy will facilitate economic growth by ensuring that Small and Medium Enterprise (SMEs) conform to best production standards.
Olagunju said that both organisations would leverage on their local and international development partners for the success of the partnership.
The Acting Director-General, NAFDAC,  Yetunde Oni, said that the collaboration would entrench Federal Government's agenda on promoting non-oil sector of the economy.
She said that the partnership would boost productivity of SMEs by ensuring granting of marketing authorisation to products that would adopt good manufacturing practice.
Oni said that partnership with BoI would enable NAFDAC to reach the grassroots, support more entrepreneurs, especially SMEs, toward aiding business growth.
"The collaboration is a win-win for both parties. While BoI provides machinery and technical support, NAFDAC will furnish BoI with information vital for decision-making toward economic development," she said.