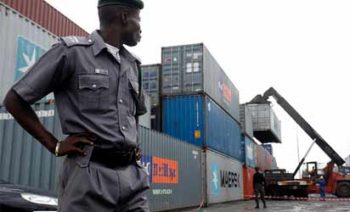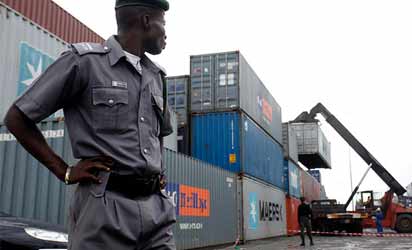 Comptroller of Nigeria Customs Service (NCS), Area I Command, Port Harcourt, Kabiru Isiyaku, said the command is optimistic that it will meet its N33.3 billion revenue target for the year.
Isiyaku stated this on Friday in Port Harcourt, the Rivers State capital.
"The revenue we collected in the first quarter of 2017 is more than what was collected in the first quarter of 2016.
"Our revenue estimate for each month is N2.6 billion.
"In the month of January 2017 we collected N1.5 billion, February was N1.9 billion and March was N6.8 billion; almost N10 billion was collected for the quarter.
''We are expected to collect about seven billion naira but we collected about N10 billion so we have surpassed our target for the first quarter of 2017," he said.
Isiyaku attributed the first quarter performance to capacity-building and hard work of officers of the command.
He said 100 per cent physical examination of cargoes had enabled NCS to identify some classification issues and valuation and raised demand notice.
"It has helped us in meeting revenue collection in the first quarter," he said.
Isiyaku, however, said the depth of the Rivers ports had robbed the command of huge amount of money.
"But I am sure that we will meet our revenue target of N33.3 billion since we have surpassed our revenue target in the first quarter of 2017.
"The challenge we have at the wharf is the depth of the sea; it can only accommodate only about 25-tonne or 26-tonne vessels.
''You can see that it is affecting the number of vessels coming to berth in this Sea Port," Isiyaku said.
He pointed out that Central Bank of Nigeria's policy which removed importers of 41 items from accessing from obtaining foreign exchange (FOREX) through the official market had affected importation.
"The importers must have FOREX before they can do importation.
"Our responsibility is to collect revenue; to bring in the cargo is outside the jurisdiction of NCS," he said.