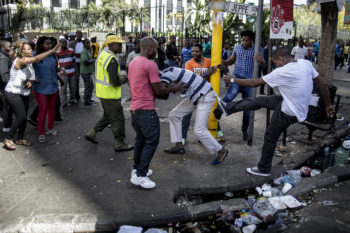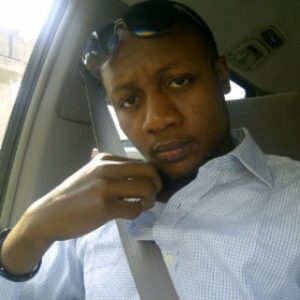 I want to be very direct to say that the fact remains that it will affect every form of relationship within these two countries not just the trade aspect alone. This racist attitude hinders a lot of things. Let us set aside the human relationship aspect and look into all other benefits we both enjoy as a country. I must say this is a fault from the South African government for not been able to curb the issue that surrounds the security and general welfare of foreigners in their country. How do you grow as a country when infrastructures owned by foreign investors are being destroyed by its citizen based on personal grudges? I believe this analogy depends on how you portray it. I see this as a negative notion been carried around to have a psychological effect on the South African people. Obviously from all points of view, this will affect the trade interest of any investors and bilateral relation that binds the country together, majorly from Nigeria. This causes alot of restrictions interms of securing the lives and properties of foreigners, as well as investors motivations and touristsbecause  when a country is not safe and conducive enough for its citizens, another country becomes a big issue because both government would destroy their bilateral ties and this as a result will become uphill task to international trade to exist within both countries which can contribute to the depletion of the gross domestic product (GDP) of the country. I think it is in the best interest of South African government to ensure this racial ego is eliminated and people should be properly informed as well to enable a safe environment for investors.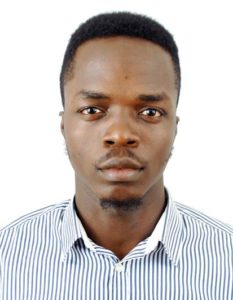 I do not think so because the bilateral tie between Nigeria and South Africa is tighter than what xenophobia can severe. South Africa can be very hostile sometimes but we have a reasonably good tie.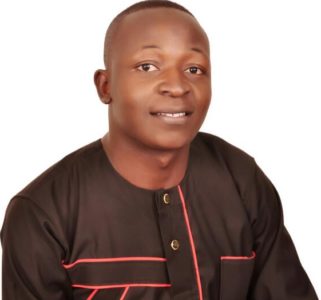 The bilateral relationship between the two countries is always the first to suffer because when these ties are cut, then all other forms of corporation suffers. Both counties become hostile, meaning economic ties will be broken; there will be a ban on travels and deportation will follow suit. Gradually these two countries will grow apart.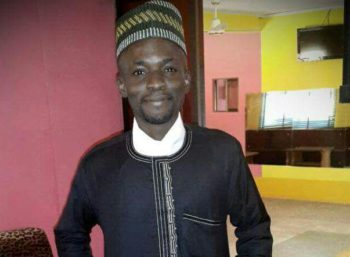 Sure if it persists, it will affect the trade relations between both countries because of the fear of losing properties will not make Nigerians invest in that country. Likewise,South Africans will fear to invest here because of likely retaliation. The mutual suspicion between us will make citizens not to patronize goods from both countries either. It might lead to a tactical change of our foreign policy.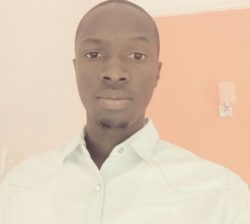 Yes, it will and already there are reactions of Nigerians both at home and in diaspora. So many Nigerians are already agitating for the closure of all South African firms in the country.
Meanwhile, I heard a delegation has been sent to South Africa to sort out the problem. This is a serious issue and if not properly addressed and handled, it would lead to a serious diplomatic crisis which would affect trade relations between the two countries. South Africa benefits more from us, so I wonder why the attacks.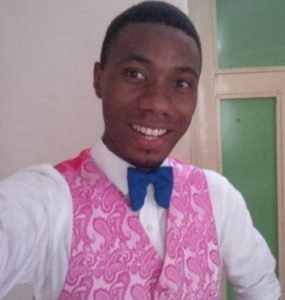 Definitely, it will not encourage trade because fear is created already. Nigeria is a mono-economic and most of the multinationals you see here are from South Africa like communications, digital television, shoprites to mention a few. Imagine Nigerians decide to retaliate and they all fold up, do you know how many job losses and the effect it will cause on the citizens?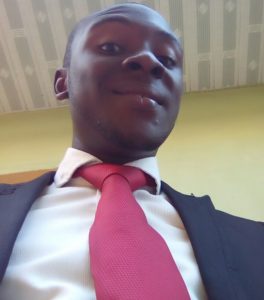 The effect of xenophobia on bilateral trade between both countries largely depends on the reaction of the authority from South Africa. If their government condemns the act and put in place proper disciplinary action against those involved in the act. Nigeria, as a country should not have problem with that but on the other hand, if the South African government keeps silent, I think there is a cause for alarm. It would not only affect inter trade between both nations but also affect the relationship between Nigeria and South Africa. The effect of the xenophobic attack on international relations depends on the way it is handled by both countries.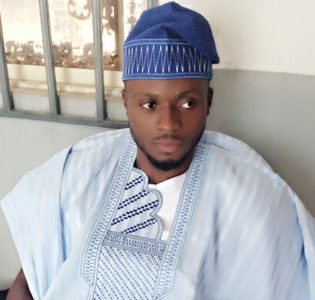 Yes, it will affect inter trade between both countries because foreign investors regardless of the profit to be made, will hinder the safety of their business across the two countries and no country can truly survive in isolation, not even the most developed. The fear of death is rated to be the highest in the human race and nobody will actually like to invest where their lives or businesses are not safe. Imagine if Nigerians decide to retaliate the attacks meted out on their loved ones living in South Africa. The onus is on both governments to ensure the protection of not only their citizens but to also extend such protection to other law abiding foreigners who go about their lawful businesses.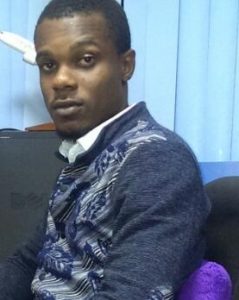 The recent xenophobic attacks on Nigerians and other nationals of African countries have exposed Nigeria's weak foreign policies. In the wake of this, the government naive approach in handling the situation is only an invitation for similar occurrence in the future. Without deviating from the subject matter, I will like to state that Nigeria is more concerned with maintaining the entertainment programme going on over there which is meant to be done in our country and neglecting the very fact that its citizens are suffering. To this end, I do not see the attacks affecting bilateral trade agreements between both countries if the federal government hasnot by any means taken any steps to curtail further occurrence.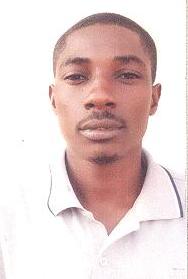 It would not right away but in the long run especially if the government is not proactive. For now, Nigerians need the companies owned by South Africans like Shoprite, MTN etc. The downturn of the economy does not allow a rebellion because every house would be affected. In the long run, I believe Nigerians would fall back at strictly made in Nigeria to prove superiority.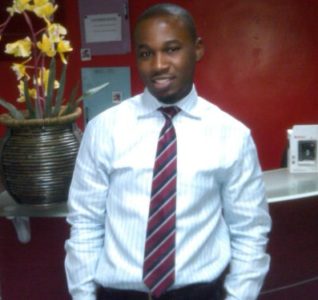 It does and in a way it does not. It does in a way because South Africaprefers to relate more withSouthern African countries, Middle East, South America or Europe. They tend to relate less with other regions in Africa. South Africa joined the BRICS in 2010, it is an association of emerging economies that stands for Brazil, Russia, India, China and South Africa. This bloc develops economic relations hence trading amongst them is endless and more open.
However, xenophobia affects not just West Africans and East Africans but also their immediate neighbours in Southern Africa. However, when it comes to trading, it boils down to individuals that make up organisation to the governmental level whose mentality towards engaging in Trading in Nigeria raises flags anytime. For instance, instead of trading with a Nigerian and let's say Madagascar can offer the same products or services, they are more comfortable trading with Madagascar. The fact that they cannot resist the huge business market of Nigeria makes it the other way round. That is a fact that Nigeria has got the biggest market in Africa, hence South African companies have seen it as an avenue to extend their reach basically to gather and pull more funds from Nigeria to their economy. From the setting up of MTN that made more than 300 per cent profit within its first years of existence in Nigeria, to Shoprite, eateries even to Standard Bank.This in a way is not inter trading to me but one sided because South Africa has deliberately frustrated the establishment of Nigerian businesses or companies here in South Africa, but they prefer to set up and pull funds from the Nigerian economy. But on the other side of the coin, the likes of Adenuga of Globacom, to AlikoDangote have been frustrated over the years from investing or setting up branches here in South Africa, either with obnoxious policies and regulations.
According to Standard Bank research analyst, Simon Freemantle, trade figures with Nigeria are misleading because, when stripped of crude oil, trade between South Africa and Nigeria is very low. I believe the xenophobic mentality towards Nigeria has evolved over the years fromjob taking, drug dealings, fraud and child trafficking. The complexity of xenophobia has changed and in a way it is not just South Africa but other countries. Nigerians are seen as filthy rich, fraudsters or drug barons. For one to engage in trading with a country of such reputation, you will either think of less risky alternatives or raise the bar of due diligence.         I feel it is not a new phenomenon because xenophobia and trading relationship has been there in existence before now.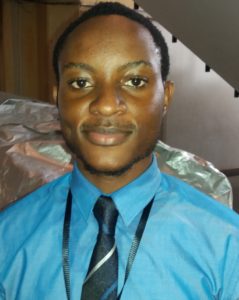 I think the current xenophobic attack in South Africa carried out against foreigners including Nigerians is a bomb waiting to detonate. It did not start now. It dates back to several years and there seems to be a recurrence. In Nigeria now, some citizens have been clamouring that MTN Nigeria should shut down business because it is a South African company. Also, an example is a protest by National Association of Students in Nigeria that South Africans should have a fair share of what Nigerians are going through in their country. If it is not properly tackled, both parties would really suffer and it has begun to affect trade already. A lot of Nigerians are scared to invest in the country due to these attacks and South African companies in Nigeria would be at risk e.g. Shoprite, MTN, etc. As there have been clamour from citizens to stop patronizing South African products or companies. I know xenophobia has started affecting trade between Nigeria and South Africa and I do hope a lasting solution is found to prevent recurrence.
Copyright Ships & Ports Ltd. Permission to use quotations from this article is granted subject to appropriate credit given to www.shipsandports.com.ng as the source.