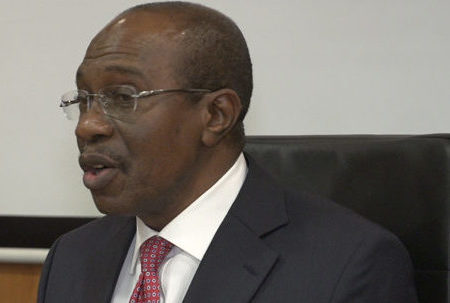 Central Bank of Nigeria (CBN) has explained the recent reduction in the level of the country's foreign reserves but has said that the fall does not have anything to do with political actors.
Director of Corporate Communications of the CBN,Isaac Okorafor, who gave this explanation at the 13th Abuja Chamber of Commerce Mines and Industries (ABUCCIMA) Trade Fair in Abuja said foreign reserves fell "because of global squeeze on emerging markets, which was consequent upon increasing interest rates in the United States of America."
Okorafor noted that other developing and emerging markets like Turkey, Brazil, South Africa, Argentina and even China were facing similar dilemma.
Despite this squeeze, Okorafor assured that notwithstanding the fall, the present level of the Nigeria's foreign reserve now stands at "$44 billion which is capable of financing between 14 and 17 months imports which is way above internationally acceptable three months."
He also gave assurance to customer of defunct Skye Bank that their deposits were safe in Polaris Bank.
Okorafor stated that Polaris Bank was duly registered at Corporate Affairs Commission (CAC) and licensed by CBN.
He also told the audience at the fair that the overall impact of CBN's numerous interventions will continue to enhance the operational capacity of Small and Medium Enterprises (SMEs).
These interventions the CBN said "has translated into a reflation of our economy with attendant growth and development."
The CBN he said will continue to ensure that it delivers on its core mandate of ensuring monetary and price stability.
However, it cautioned that "it will also continually roll out proactive and innovative policies which would ensure that all economic sub-sectors especially the SMEs in Agribusiness receive the desired support."
According to him, "We are determined to ensure that Nigeria's economy remains in a state of consistent growth even as we focus on economic diversification and national food sufficiency."
Copyright Ships & Ports Ltd. Permission to use quotations from this article is granted subject to appropriate credit given to www.shipsandports.com.ng as the source.