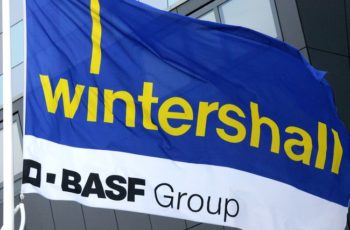 German oil and gas firm Wintershall on Wednesday said its concession deals with Libya were valid despite a commercial dispute that Libyan state oil company NOC has said curbs production.
The National Oil Corporation said earlier the dispute had curtailed national output by 160,000 barrels per day.
"Our concession agreements with the State of Libya are still valid and in full force," the Kassel-based company, a unit of chemical firm BASF, said in a statement.
"We are in contact with NOC about a number of issues."
Wintershall said it was forced to shut in production from concession 96 on March 7 because it was not included in programmes to put on board ships and sell crude oil at the Zueitina terminal in the central northern part of the country.
This meant that, had it continued drilling, it would have carried production overheads while losing revenue, it said.
Wintershall operates eight onshore oil fields in the C96 and C97 concessions around 1,000 kilometres southeast of capital Tripoli.