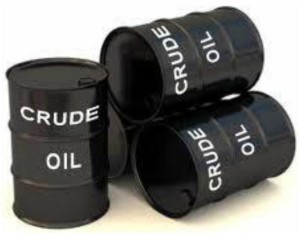 Oil prices rose on Wednesday after a larger-than-expected fall in U.S. crude inventories but failed to recoup last week's losses due to concerns about rising output from the United States, Libya and Nigeria.
The industry group the American Petroleum Institute reported a fall in U.S. crude inventories by 5.8 million barrels last week, which was more than the 1.8 million-barrel slide analysts predicted.
Investors are now waiting to see if those numbers are confirmed on Wednesday by official figures on weekly U.S. crude and oil product inventories from the U.S. government's Department of Energy, due out at 1430 GMT.
Global benchmark Brent crude was up 54 cents at $49.27 a barrel by 1102 GMT. U.S. light crude oil was 56 cents higher at $46.44 a barrel.
Oil was also buoyed by a Reuters report on Wednesday that Saudi Arabia would cut crude supplies to Asia.
But analysts said gains were capped by a build in U.S. gasoline stockpiles which partly offset the fall in crude inventories.
"As long as you've got those builds in gasoline, it is going to be difficult for crude oil to rally," said Olivier Jakob, energy market strategist at Petromatrix in Zug, Switzerland.
State-owned Saudi Aramco will reduce oil supplies to Asian customers by about 7 million barrels in June, a source told Reuters, as part of the Organization of the Petroleum Exporting Countries' (OPEC) deal to reduce production.
Seven million barrels is roughly two days of oil imports into Japan, the world's fourth biggest importer. Aramco had previously maintained supplies to important Asian customers.
But questions remain about the effectiveness of OPEC-led cuts, with OPEC member Libya saying production now exceeded 800,000 barrels per day (bpd) for the first time since 2014 and could rise to 1.2 million bpd later this year.
Nigeria, which along with Libya is exempt from OPEC cuts, is also expected to see a jump in output soon as Shell tests the Trans Forcados oil export pipeline before it restarts.
Brent and U.S. light crude futures contracts closed on Tuesday at their second lowest levels since Nov. 29, the day before OPEC announced it would cut output in the first half of 2017.
Prices surged after that deal, but have come under pressure in recent weeks as U.S. production has climbed, undermining OPEC-led efforts to balance supply with demand.