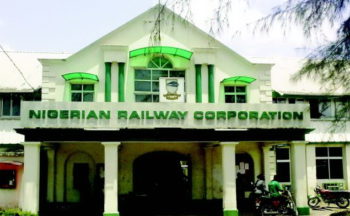 The Nigeria Railway Corporation (NRC) says that the construction of the Lagos-Ibadan standard gauge rail would begin on April 14.
The Managing Director, NRC, Fidet Okhiria, on Wednesday in Lagos advised those who had encroached on the NRC land to start packing their belongings, to avoid their property being destroyed by bulldozers.
"Those that are due for compensation will be compensated because it is part of the contract.
"But those who encroached on the land have to leave the premises as soon as possible because the constructions will begin on Friday.
"We intentionally did not give permits to so many people because we know that one day, the land will be required.
"So we have already mapped out those places we need to remove and they are aware. We have told them to remove their valuables before the bulldozers start work,'' he said.
The MD said the projects would bring lots of socio-economic development to communities and major town along the axis.
According to him, the NRC will deliver consistent services that will attract lots of commercial and social activities that will serve as employment to the teeming youths of the various communities.
The standard gauge is going to have two stations along the axis; we will have stations in Omin Adio and Moniya in Ibadan.
"The project will bring a lot of developments to the communities and improve the standard of living of people in the area,'' Okhiria said.
The NRC boss also appealed to indigenes of the various communities to cooperate with the construction workers in the course of their duties.
He advised the people to give adequate support to workers, whenever the work gets to their villages.
Okhiria advised the people to have positive minds towards the projects, adding that government was determined to improve rail services in the country to international standard.
The Oyo State Government said it was ready to allocate more land to the NRC to complete the standard gauge rail projects.
The Deputy Governor of the state, Chief Moses Adeyemo, said this when an NRC delegation paid him a courtesy visit in Ibadan.
Adeyemo noted that the NRC had contributed immensely to the socio-economic development of the state, promising that residents would cooperate with workers on the new railway project.
The deputy governor stressed that the state government would sustain the cordial relationship that had existed between it and the NRC since 1809.