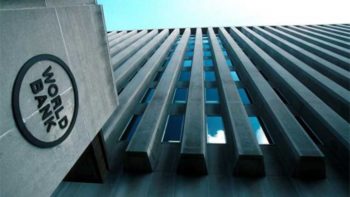 The World Bank has cut Tanzania's economic growth forecast for this year to 6.6 percent from the government's 7.1 percent estimate, citing policy uncertainty and sluggish private sector activity.
The World Bank said in May it expects Tanzania's economy to grow at around 7 percent over the next two years.
The East African nation has pledged to boost public investment in infrastructure, including a standard gauge railway, new roads and expanding its ports.
But investors have been unnerved by policies from the government of President John Magufuli, who is nicknamed "The Bulldozer" for his governing style.
"The Magufuli administration has prioritised efforts to improve public administration, to clamp down on corruption and to strengthen the tax administration. While these efforts are well intended, the transition has caused uncertainty within the private sector," the World Bank said in its latest economic update on Tanzania released on Monday.
"There appears to have been an overall deterioration in business sentiment due to the perceived risks resulting from the unpredictability of policy actions related to the government's intensified efforts to collect revenue and to its anti-corruption drive."
Agency Report