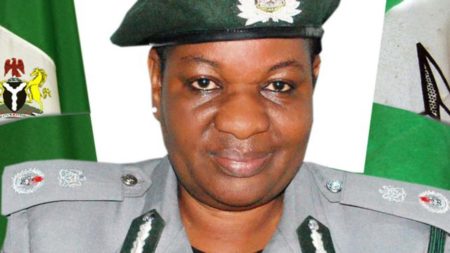 Controller, Tin Can 2 command of the Nigeria Customs Service (NCS), Comptroller Lami Wushishi, has said that with the use of the Nigeria Customs Integrated System (NICIS II), the service would surpass its 2018 revenue target.
Wushishi, who said this in Lagos on Thursday during a chat with journalists in her office, said the new platform has helped in blocking revenue leakages as well as curbing infractions by importers and their agents.
According to her, the initiative has helped in revenue generation so much that Nigerians would be surprised at the end of the year what the Service would come up with as total revenue.
She said the command has already surpassed its N17 billion target for the year with a total collection of N18 billion made so far.
She however lamented the dearth of general cargo at the command, saying only N13 million was realized from general cargoes. 
She said the command had commenced meetings with relevant stakeholders to make sure that containers are stemmed to the terminal.
She added that 91 percent of the command's revenue comes from the Free Trade Zone.