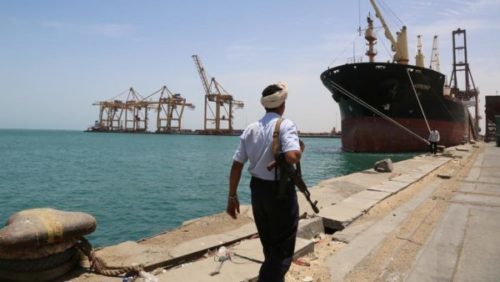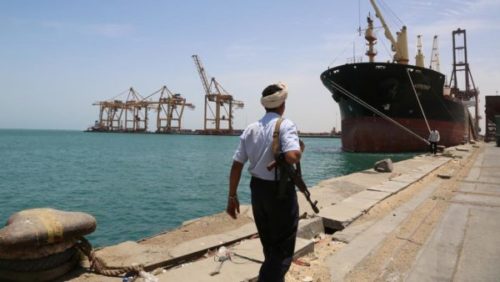 Warring parties in war-torn Yemen have agreed to start withdrawing their combatants from the main port of Hodeidah, the United Nations has said.
The port of Hodeidah is the main entry point for the country's commercial and aid imports.
The Yemeni government and the Saudi backed Houthi rebels in December, agreed to withdraw their combatants from the city's three ports by Jan. 7 at UN-brokered negotiations in Sweden.
"The parties reached an agreement on Phase 1 of the mutual redeployment of forces," the U.N. spokesman's office said in a statement.
Under Phase 1, the Houthis would withdraw from the ports of Hodeidah, Saleef, used for grains, and Ras Isa, used for oil. This would be met by a retreat of Saudi-led coalition forces from the eastern outskirts of Hodeidah, where battles raged before a ceasefire went into effect on Dec. 18.
The U.N. statement said the two sides also agreed "in principle" on Phase 2, entailing full redeployment of both parties' forces in Hodeidah province.