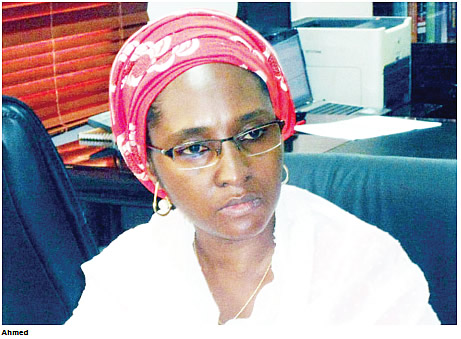 The Supervising Minister for Finance, Mrs. Zainab Ahmed, has expressed optimism concerning the ministry's abilities to overcome the sundry economic and financial challenges confronting Nigeria.
Ahmed made this known during her inaugural visit to the ministry on Monday in Abuja.
She said, "The finance ministry has overtime been known to have very skilled personnel. From interacting with some of you, I know that there is a lot of skill set within the ministry, and that I am in good hands.
"I plan to work very closely with the whole of the directors, most especially with the Permanent Secretary.
"I want to declare that today the Permanent Secretary is my new next-of-kin. What that means is that I am going to work hand-in-gloves with him, and I expect everybody to do the same thing.
"There are some things I know about finance, but there is a lot that I don't know; and the knowledge resides in you."
Ahmed added that she would engage employees of the ministry on a one-on-one basis together with the Permanent Secretary concerning the briefing notes that have been prepared.
She noted that Nigeria was experiencing challenging times and the ministry was a part of the economic team charged with ensuring economic stability in the country.
"We have very serious revenue challenges and it is up to us to shore up the revenues of this country.
"Mr President has a lot of confidence that we can do this very well together. We are working for Mr President, but at the end of the day we are working for the benefit of the citizens of our country.
"There are a lot of sacrifices that I know that you have done, and we are going to push ourselves to still do more so that at the end of the day we will say Alhamdulillah – Glory be to God!" Ahmed said.
It can be recalled that Mrs. Zainab Ahmed asides being the Minister of State Budget and National Planning, have held several critical positions in the past including being the Executive Secretary of the Nigeria Extractive Industries Transparency Initiative, Managing Director of Kaduna Investment Company, member of the National Stakeholders Working Group (NSWG), to mention but a few.
Agency