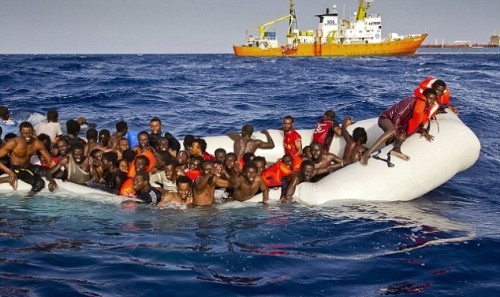 Turkish Coastguard said on Monday a boat with 15 migrants on board sank
off Turkey's Western Coast in the Aegean, adding that search was going on for survivors.
It said in a statement that authorities were alerted to the accident off the coast of Dikili in the province of Izmir after two survivors were able to swim ashore, 13 migrants, including three children, were missing.
There were 14 Afghans and an Iranian national on the boat, the coastguard said, citing information from the survivors.
The district of Dikili is close to the Greek island of Lesbos.
Migrants continued to use Turkey as a departure point as they try to reach EU member state Greece.
In 2016, the European Union and Ankara reached an agreement to limit the
flow of migrants in exchange for financial aid for refugees in Turkey.