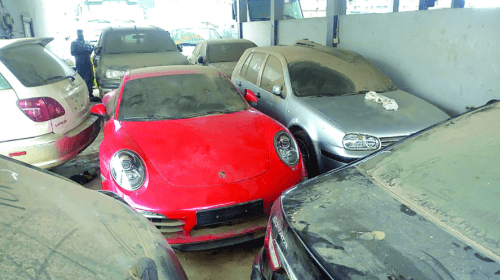 The Nigeria Customs Service (NCS) has said that a total of 174 winners have emerged in the first batch of its bidding process for auctioned vehicles out of 6,938 persons that bided.  
Customs spokesman, Joseph Attah, in a statement on Thursday said that the first 48 hours bidding period, which started on Monday and ended Wednesday had 198 vehicles uploaded. 
Attah said the winners have five days to make payments and 14 days from the day of payment to proceed and take possession of their own items or forfeit them. 
According to the statement, "Failure to pay within five days will lead to revocation of the item and deactivation of the defaulter's TIN from further participation in the NCS e-auction process. 
"The e-auction platform will continue to be opened for 48 hours to interested bidders weekly. It provides equal opportunities to all Nigerians irrespective of status, tribe or religion.
"NCS wishes to assure the public of its determination to maximize the potentials of technology to serve Nigerians better."