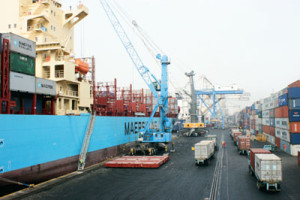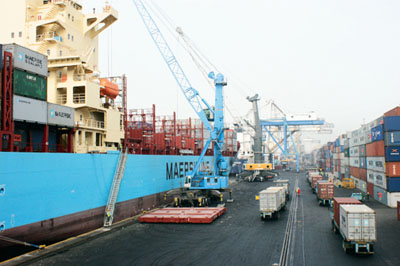 Twenty seven ships laden with petroleum products, food items and other goods are expected to arrive in Apapa and Tin-Can Island Ports in Lagos from March 22 to April 4.
The Nigerian Ports Authority (NPA) disclosed this in its publication – 'Shipping Position' on Wednesday in Lagos.
NPA said that the 27 ships contained bulk wheat, general cargoes, steel products, diesel, crude palm olein, soya bulk corn, base oil, frozen fish, petrol, bulk corn, empty containers and containers laden with goods.
The document noted that eight other ships had already arrived in the ports waiting to berth with bulk fertiliser, empty containers, crude palm olein, diesel and petrol.
15 other ships are discharging empty containers, bulk wheat, containers, frozen fish, bulk gypsum, aviation fuel, bulk fertiliser, bulk sugar, containers and petrol.