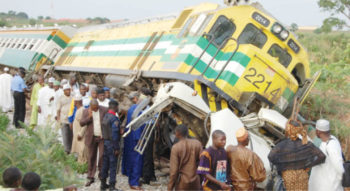 Three people were killed and several injured when a passenger train derailed early morning on Thursday in Lagos.
The Spokesman of the Lagos State Police Command, Olarinde Famous-Cole, who confirmed the accident, said that the train derailed at Abbatoir Area of Agege, an outskirt of Lagos.
He said that the train also rammed into an articulated vehicle and also injured many people.
"We just got information of a train derailment in Lagos. Our men and those attached to the Railway Command are in control of the situation.
"I can confirm three deaths as at now and some persons were injured. We shall be able to furnish you with the details later," he said.