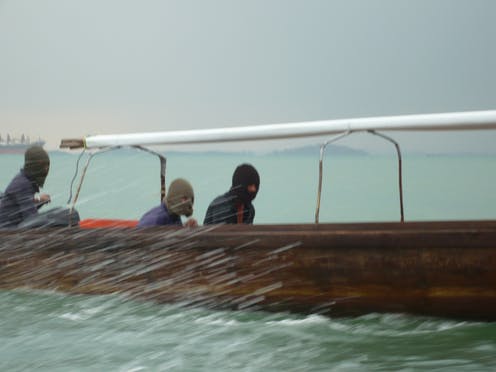 Three incidents of piracy have been reported in close proximity to each other in the Singapore Strait within a period of 20 days up until 19 October, according to a latest update by ReCAAP Information Sharing Centre (ISC).
All three incidents, between 30 September to 19 October, occurred to ships of gross tonnage between 43,000-160,000 while underway in the eastbound lane of the Singapore Strait.
ReCAAP said that of concern was the latest incident on 19 October which involved five perpetrators armed with gun and knife boarding the 90,086-dwt bulk carrier Nord Steel.
"The perpetrators threatened the crew, tied his hands and escaped with the ship engine spares. The gun was not discharged," ReCAAP said.
On 18 October, VLCC Hirado was boarded by five perpetrators who were sighted at the engine room. The master raised the alarm and the intruders escaped with no stolen items and no confrontation with the crew.
On 30 September, the 43,721-dwt bulk carrier Transpacific was boarded by five perpetrators armed with knives. The alarm was raised and the perpetrators escaped and nothing was stolen.
"All three incidents involved five perpetrators. Though there is no substantiate evidence, it is possible that the same group of five perpetrators boarded Hirado and then Nord Steel as the two incidents occurred within an interval of two hours and in close proximity to each other," ReCAAP said.
"The ReCAAP ISC recommends to the law enforcement agencies of the littoral states to step up surveillance, increase patrols and respond promptly to incidents reported by ships," it added.