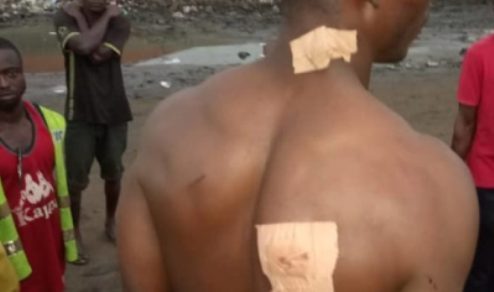 There was pandemonium at the Coconut axis inward Tin Can Island Port, Apapa, Lagos in the early hours of Thursday as touts popularly known as 'area boys' clashed with truck drivers leaving four of the drivers injured. 
Many port users could not access the port through the Tin Can road while the fracas lasted.
Speaking with journalists on the cause of the clash, one of the drivers, who simply gave his name as Saheed, said the area boys were annoyed that trucks have hindered free movement of commercial buses coming out from Ajegunle area.
The area boys, who he said were, members of the National Union of Road Transport Workers (NURTW), allegedly got help from officials of the Lagos State Traffic Management Authority (LASTMA), and blocked the main expressway leading to the Tin Can Island Port.
He said, "We were in the truck, we didn't even know what was going on, all of a sudden we saw the area boys coming out and attacking us with machetes and shooting at us. I have personally taken three people to the hospital. My conductor is currently in the hospital. They have extracted eighteen bullets from his body already.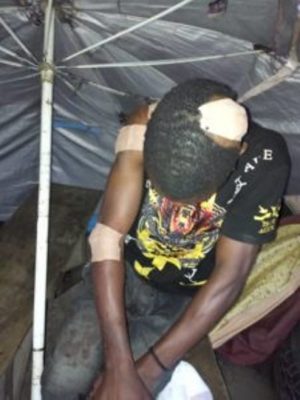 "The area boys were escorted by police. They were shooting guns while the police was shooting their teargas. These area boys are (members of) National Union of Road Transport Workers (NURTW). They said it is because their buses were not having access to move freely." 
The Chairman, Association of Maritime Truck Owners (AMATO), Chief Remi Ogungbemi, said he was aware of the pandemonium but yet to be briefed on the cause. 
"I was told that there was pandemonium at Coconut but I have not been fully briefed. However, I am not impressed about the way the presidential task force (on Apapa gridlock) are handling issues at the moment. NPA should convene a meeting where we can collectively review the activities the presidential task force team," Ogungbemi said.
"I am not impressed with what is happening because it's like some people have formed a cartel to be passing only their trucks while others are lamenting. I receive calls on daily basis informing me that they are not passing their trucks," he added.