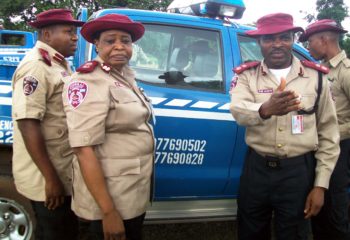 The Corps Marshal of Federal Road Safety Corps (FRSC), Boboye Oyeyemi, on Monday said the number of cars in the country was putting undue pressure on the nation's road network, thereby causing accidents.
Oyeyemi said Nigeria has over 7.6 million cars plying through its 204, 000 kilometer road network.
"This statistics show that there is high pressure on the road network which makes the prevalence of road accidents high," he said in a message to an event organised to mark the Global Road Safety Week in Kaduna.
He said that the FRSC had come up with various strategies including installation of speed limiter device in commercial vehicles to reduce road traffic deaths.
The Corps Marshal, represented by Ebenezer Ashaniya, Deputy Corps Commander Policy, Research and Statistics, said efforts were on to increase awareness on the dangers of speed among road users in the country.
Oyeyemi said direct control of speed was necessary and a better approach in saving lives by motorists.
He assured that the FRSC would continue to discharge its mandate until road users accord due value to human lives. Mohammed Garba, an official of Kaduna State Traffic Agency, pledged that the outfit would work with the FRSC to ensure safer roads across the state.
"As a law enforcement agency in the state we will do our best to compliment your efforts in sanitizing our roads," he added.