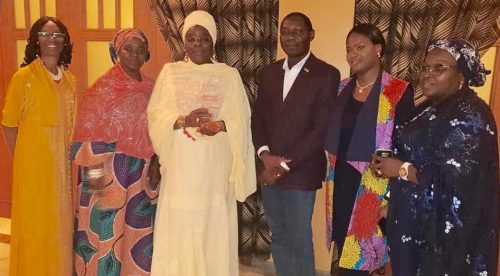 Apapa Bulk Terminal Limited (ABTL) on Friday honoured the immediate past Port Manager of the Lagos Port Complex, Apapa, Hajia Aisha Ali-Ibrahim. 
Ai-Ibrahim, who is now the General Manger, Marine & Operations of Nigerian Ports Authority (NPA), was honoured with an Award of Excellence by the terminal operator. 
Speaking at a reception in honour of Ali-Ibrahim in Lagos on Friday, the Managing Director of ABTL, Captain Marvin Abe, said, "We have come together to honour a good friend of ours, a personal friend of mine, a good friend of the company. She has touched us in a way that we felt we should honour her this evening and demonstrate in this little way.
"We are here to honour Hajia today. We thank her for the relationship at ABTL, presently from our team, there is none of them that has anything contrary to say about her. The evening is for Hajia and we shall all join her to celebrate. She left LPC and got elevated," he said.
Several stakeholders, including the present Port Manager of the nation's premiere port, Mrs Funmilayo Olotu, the General Manager, SERVICOM of NPA, Hajia Harira Muhammed, commended Ali-Ibrahim for her hard work and commitment to the ideals of NPA. 
According to Olotu, "At LPC, she is called Madam Project. Sincerely, the legacy she has left behind live even after her and that is what service is all about. When you can give such that after you have gone people point out and say when this person was here she succeeded in achieving this.
"She is also synonymous with WILAT (Women in Logistics and Transport). She is the Founder and when nobody gave her the chance to succeed she kept pursuing her dreams. She succeeded in taking WILAT to the level that went beyond national to international.
"It is an opportunity to say kudos to you. It is an opportunity to say you left a beautiful legacy behind and we are assuring you we won't let you down. We will take it up from where you have stopped."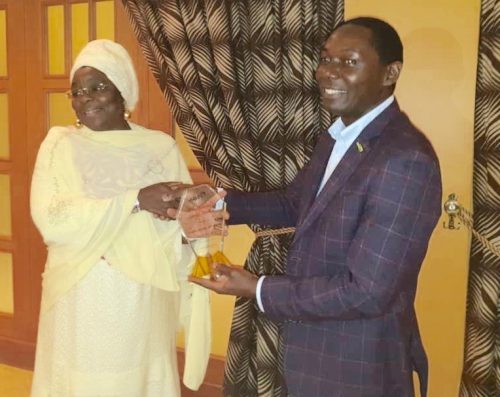 On her part, Muhammed said Ali-Ibrahim left a positive footprint.
"She is someone who likes to leave her footprint positively wherever she works. She is hardworking and dogged. She is one of the few experienced people around that works knowing their onions. They work with human face and work where they should work. You have to combine that to achieve success.
"I can assure you that As GM SERVICOM, if there is one port that I am relaxed sincerely because of what she has left, it is LPC. She has a customer care service waiting room, the environment is friendly and we have score for all these. With what she has put in LPC, I am sure she will get 70 plus. She has made my job easier and that is how she made jobs easier for those who come across her," Muhammed said. 
In her response, Hajia Aisha Ali-Ibrahim appreciated the kind gestures of ABTL team and everyone present for celebrating her. 
She said, "My working relationship with you showed me you are somebody that is always interested in the progress of the port generally, not only ABTL. Those are the kind of people we are looking for in today's industry – those that are not selfish about their immediate environment but about the entire environment.
"Honestly what I enjoyed and which I know my predecessor will enjoy is the cooperation of stakeholders. Each time I brought an idea, they were there.
"Captain Abe is one of my number one supporters. And when I say Captain I meant ABTL. They supported the construction of crèche and multipurpose hall. Captain Abe has exhibited that he is a man of his words and that he is grateful."