T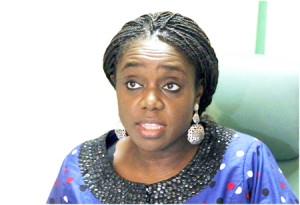 he Minister of Finance,  Kemi Adeosun said the Development Bank of Nigeria (DBN) is being positioned to galvanise the Small and Medium Scale Enterprises (SMEs) sector for the overall development of the economy.
According to her, the government is aware of the role of SMEs in national development, hence the resolve to position the DBN as a catalyst for the development of the SMEs. "The wide range of SMEs is a reflection of our economic diversity," she said.
Adeosun who spoke during a Board/Management/Development partners' retreat of the DBN in Abuja, yesterday, also assured the Board that the government is ready to provide support for the institution.
The DBN had convened its development partners and incoming management team and Board of Directors for an inaugural strategy retreat to prepare them for immediate operation upon the issuance of its license by the Central Bank of Nigeria (CBN).
She decried the present situation where SMEs account for 45 per cent of the Gross Domestic Product (GDP) but just 10 per cent of bank credit.
She pointed out that currently, Nigeria's financing of Micro, Small and Medium Enterprises (MSMEs) lagged significantly behind other countries, including Brazil (63 per cent), Ghana (36 per cent), China (30 per cent), Kenya (24 per cent), and South Africa (21 per cent).
However, the minister who disclosed that the operating licence for DBN is expected imminently also believes that through the activities of the DBN, some of the problems currently discouraging the growth of the SMEs sector would be effectively tackled.
She stated that DBN would lend to microfinance banks, which will in turn develop specific products for specific markets at a lower interest rate than currently available to SMEs.
She said the Finance Ministry is in discussion with the CBN on the need to use the development bank as a vehicle for any of its subsequent SMEs intervention.