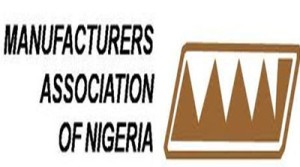 The Manufacturers Association of Nigeria (MAN), on Friday, reiterated its reservations on the impact of the African Continental Free Trade Area (AfCFTA) on the nation's economy.
National President of MAN, Dr Frank Jacobs, re-echoed the association's reservation in his address at the 30th Annual General Meeting (AGM) of Anambra, Ebonyi and Enugu branches in Awka, Anambra State.
The AGM has the theme, "Jobs in Nigeria: Closing the Gaps of Unemployment in A Divergent Labour Market".
Jacobs commended President Mohammed Buhari for not signing the agreement yet, adding that there was a need for wider consultation among stakeholders to critically analyse and weigh the possible impacts.
The association president noted that MAN and the Organised Private Sector were not against the agreement but contended that the National Office for Trade Negotiation (NOTN) did not hold consultation with relevant stakeholders.
He said, "As a concept and in principle, MAN is not against the AfCFTA, our original contention was that NOTN did not undertake adequate consultation with relevant stakeholders.
"Although that is being done now, we still have the big issue of absence of a country-specific study to determine the possible impacts, benefits and downsides of AfCFTA on the Nigerian economy and manufacturing sector in particular.
"MAN shall continue to engage the NOTN and the Federal Government with a view to ensuring that concerns of manufacturers are addressed and we are adequately represented at the negotiations that determine whether or not Nigeria signs-on."
Jacobs also called on the governments of Anambra, Ebonyi and Enugu states to create better environment that would engender industrialisation in their domains.
He said infrastructure deficit and harsh regulatory framework were negatively affecting the survival of firms in the state.
AfCFTA is a trade agreement proposal of the African Union with the objective to create a single continental market for goods and services, with free movement of businesses, persons and investments.
The trade pact will pave the way for accelerating the establishment of the Customs Union and expand intra-African trade through better harmonisation, coordination of trade liberalization, facilitation and instruments across Africa.