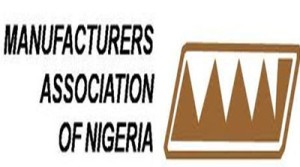 The Manufacturers Association of Nigeria (MAN) has called on the Federal Government to ignore pressure from certain quarters in the industry to urgently sign-on to the African Continental Free Trade Agreement ( AfCFTA ).
President of MAN, Dr Frank Jacobs, made the call on Wednesday at a news conference in Lagos, tagged: "Matters arising on the AfCFTA".
AfCFTA, trade agreement between African Union (AU) member states, with the goal of creating a single market to ensure free movement and a single currency union was signed in Rwanda on March 21, 2018.
Jacob urged the government to continue to withhold its sign-on to the agreement until a credible outcome from an ongoing study initiated by the government on the matter was received.
He said that Nigeria could become the key driver of improved volume of intra-African trade if the rules of origin, countervailing measures, dispute settlement, amongst others, were addressed.
The MAN president, however, reiterated that the only way to guarantee this positive proposition was to ensure that the negotiating team was guided by a credible and strategic study.
He said, "In the light of recent developments, we considered it necessary to intimate you (Federal Government) that an insignificant number of non-real sector operators in the private sector are tactfully recommending that Mr President signs the agreement.
"We (MAN) say they are essentially not at home with the technicalities of a trade agreement of this magnitude.
"The pronouncement of this group of actors is not representative of the views of the Organised Private Sector of Nigeria.
"We need to be certain that the agreement is in sync and not constraining our extant economic policies, including the Nigeria Industrial Revolution Plan (NIRP) and the Economic Recovery and Growth Plan (ERGP)."
Jacob reiterated that concerns on the implications of signing the agreement, which had been raised since March, had till this moment not been addressed.
He said, "We are concerned about the impact of AfCFTA on the nation's tax structure, government revenue, the welfare of over 180 million Nigerians and its impact on the industrialisation and economic development aspirations of Nigeria.
"For the avoidance of doubt, we again request that Mr President should not sign the AfCFTA agreement until the outcome of a credible study so indicates.
"He should but graciously allow the nation's team to resume participation in the negotiation processes only to ensure that the country is abreast of developments.
"This will certainly not jeopardise or constrain the reservation of our assent, should we eventually decide that the agreement is definitely not in our favour.
"It will only mean that, whilst keeping our eyes on the goings-on, we can continue with our much needed and sovereign path to determine whether we should sign-on or not."
He lauded the clear demonstration of the commitment of Buhari and his government to the growth of the manufacturing sector; its preservation and the improvement of the well-being of the citizenry and the economy.