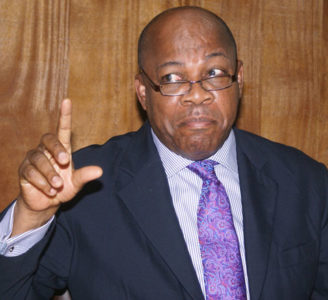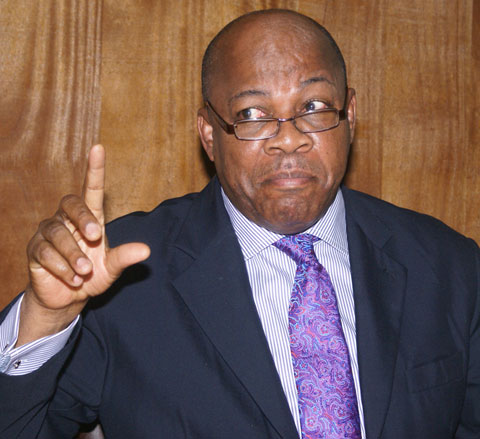 A former president of the Nigerian Bar Association Olisa Agbakoba (SAN) on behalf of the Human Rights Law Service (HURILAWS) has called on the Federal Character Commission (FCC) to compel the Federal Government to implement Federal Character Principle in appointment of members of the Board of Directors of the Nigerian National Petroleum Corporation (NNPC).
HURILAWS said if the matter is not redressed after seven days, it will initiate legal proceedings.
The group in a letter to Dr. Shettima Abba, Acting Chairman, FCC dated September 9, noted that the function of the FCC in Section 4 (1)(b) of the Federal Character Commission Act CAP F7 LFN 2004 is to monitor, promote and enforce compliance with the Federal character principle by ensuring that each region of Nigeria is fairly represented at all levels of government.
The letter signed by Collins Okeke, its Senior Legal Officer noted that that three members of the Board are from the North East while the South East has no representation. "This is a clear violation of the Federal character principle enshrined in Section 14(3) of the Constitution to ensure proportional sharing of all bureaucratic, economic, media and political posts at all levels of government in Nigeria", the letter noted.
Those appointed into the Board of Directors of the NNPC are:
1) Dr. Emmanuel Ibe Kachikwu (South-South)
2) Dr. Maikanti Baru (North East)
3) Mr. Abba Kyari (North East)
4) Mr. Mahmoud Isa-Dutse (North Central)
5) Dr. Pius O. Akinyelure (South west)
6) Dr. Tajuddeen Umar (North East)
7) Dr Thomas M.A John (South South)
8) Mallam Mohammed Lawal
9) Mallam Yusuf Lawal.
Okeke argued, that Section 14 (3) of the Constitution provides as follows:
"The composition of the Government of the Federation or any of its agencies and the conduct of its affairs shall be carried out in such a manner as to reflect the federal character of Nigeria and the need to promote national unity, and also to command national loyalty, thereby ensuring that there shall be no predominance of persons from a few State or from a few ethnic or other sectional groups in that Government or in any of its agencies".
The group stated that by denying the South East representation in the Board of an important national corporation like the NNPC, the Federal Government has discriminated against the South East by subjecting citizens from the South East to disabilities or restrictions which other regions of Nigeria are not subject.
"Section 42 (1) of the Constitution provides that 'a citizen of Nigeria of a particular community, ethnic group, place of origin, sex, religion or political opinion shall not, by reason only that he is such a person: (a) be subjected either expressly by, or in the practical application of, any law in force in Nigeria or any executive or administrative action of the government, to disabilities or restrictions to which citizens of Nigeria of other communities, ethnic groups, places of origin, sex, religions or political opinions are not made subject."