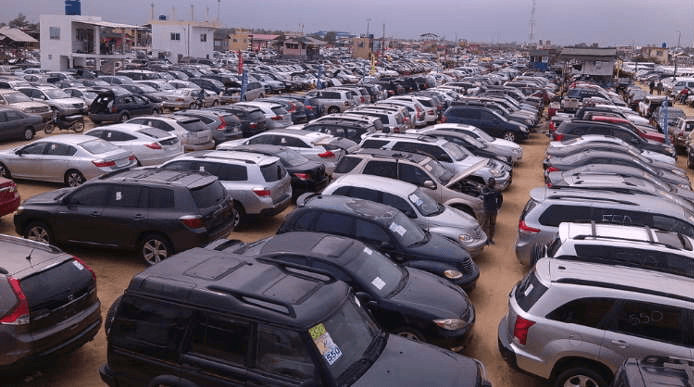 A Lagos-based clearing agent has raised concerns over the safety of imported fairly used and accidented vehicles imported into Nigeria, as most of such vehicles, according to him, do not have airbags. 
Airbags are installed in vehicles to provide drivers and passengers soft cushioning and restraint during a collision to reduce injuries. 
Speaking with SHIPS & PORTS at the Tin Can Island Port earlier on Friday, Frank Obiekezie said that only new vehicles can be considered fully safe for use of Nigerians. He however said that new vehicles are not within the reach of most Nigerians due to the economic crunch and high import duties imposed in imports by the Nigeria Customs Service. 
"With the introduction of Common External Tariffs (CET), the Nigerian government has been collecting 35 per cent duty and 35 per cent levy on new vehicles. Since 2009, the CET has mandated that 20 per cent should be paid on new vehicles but the Nigerian government has been collecting 35 per cent. The implication of this is that, if you're paying a duty of N2 million, you're also paying a levy of N2 million on the vehicle.
"The levy is just too high. That is why Nigerians resolve to buy accidented vehicles. They are cheaper to buy abroad and cheaper to clear in Nigeria. Ninety-five per cent of vehicles imported into Nigeria accidented vehicles. We've told them for a long time that we should emulate Ghana. In Ghana, when you bring in new vehicles, you pay lesser duties than when you bring in old vehicles.
"When you give people such leverage, they would definitely go for new vehicles. And most of the accidented vehicles do not have airbags and that is why whenever they have an accident, it is always fatal. When they are brought, mechanics would just repair them and as I've said, some of them don't even have airbags. The only set of people who can afford new cars in Nigeria are politicians or oil and gas company workers," Obiekezie, who is the National Secretary of the Association of Registered Freight Forwarders in Nigeria (AREFFN), said.