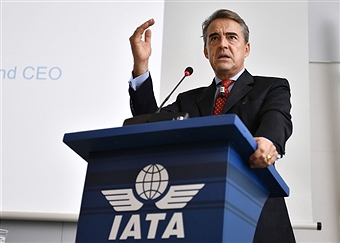 International Air Transport Association (IATA) on Wednesday said that the demand for global air freight grew at its slowest pace in almost two years in March.
This has been attributed to the closure of inventory restocking by businesses and global trade softened.
Demand, as measured in freight tonne kilometres, rose 1.7 percent in March compared with the year-earlier period, which is 5 percentage points less than February's growth rate and the lowest in 22 months, IATA said.
All regions except Latin America reported year-on-year declines in growth in March, the association said.
Available capacity growth fell to 4.4 percent in March compared with 6.3 percent in February. That was the first time in 20 months that annual capacity rose faster than demand.
The outlook for air freight in 2018 nonetheless remains optimistic, IATA Chief Executive Alexandre de Juniac said, with demand expected to grow by 4 to 5 percent, though higher oil prices and patchy economic growth were clear headwinds.
"The biggest damage could be political. The implementation of protectionist measures would be an own-goal for all involved, especially the U.S. and China," de Juniac said.
Agency Report