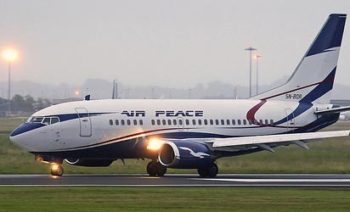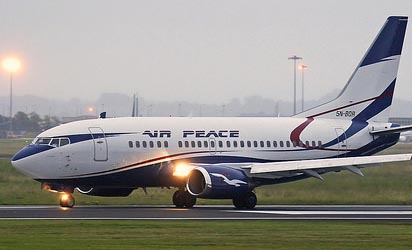 A Nigerian carrier, Air Peace will on Aug. 11 begin scheduled commercial flight operations to the Akure Airport in Ondo.
The airline made the announcement in a statement issued by its Corporate Communications Manager, Chris Iwarah in Lagos on Monday.
Iwarah said that the carrier was collaborating with the Governor Rotimi Akeredolu administration to guarantee easy access to Ondo State by investors, tourists and other categories of air travellers.
He said that the inaugural Lagos-Akure-Lagos flight would take off from the Murtala Muhammed Airport, Ikeja at 1p.m. and touch down at the Akure Airport at 1.40 p.m.
According to him, the return flight will depart the Akure Airport at 2.10pm and land at the Murtala Muhammed Airport in Lagos at 2.50pm.
"We are delighted to announce the commencement of our Lagos-Akure-Lagos service on Aug. 11.
"Air Peace has been operating from our main hub in Lagos State since 2014, so the launch of the second route in the South West of Nigeria is only a natural progression.
"Air Peace is pleased to have this opportunity to add such an important destination as Akure to our local route network.
"Akure lies geographically on the tropical belt and is bordered in the north by Ekiti and Kogi; east by Edo; west by Oyo and Ogun."
Iwarah expressed optimism that the flights to Akure would open up a whole new opportunity for Air Peace guests to visit and explore the wealth of tourist attractions of the state.