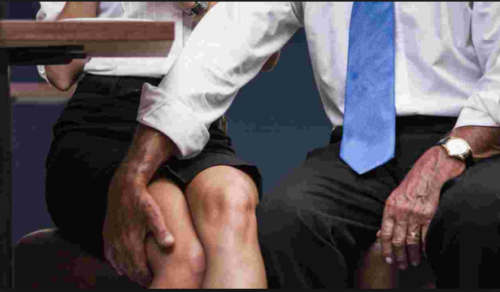 The maritime and aviation industries are largely dominated by men.
However, the few female crew members working on aircraft and on board ships have suffered sexual harassments and molestation while on duty, especially by their bosses.
Unfortunately, many of the victims of the unprofessional acts, for fear of victimization or stigmatization, keep mum.
Thus, many cases of sexual harassments of female crew members go unreported.
However, some bold crew members have decided to break the silence and narrate their ugly experiences to the world.
Recently, two workers of JetBlue revealed how they were sexually molested by two pilots of the airline during a layover in San Juan, Puerto Rico.
The victims, codenamed Jane Doe 1 and Jane Doe 2, proceeded to file a lawsuit against the erring pilots.
According to the lawsuit, Jane Doe 1 from Utah and Jane Doe 2 from Texas, met the pilots, Eric Johnson and Dan Watson on a beach and shared a beer but unknown to them, there was drug in the drink and after the drink, the rest of the night became a blur for the two ladies and other crew members.
The lawsuit, filed in March 2019, said the party ended up back in a hotel room where the women said they were raped, leaving one with a sexually transmitted disease.
Also in New Zealand, a female crew member was allegedly sexually violated by her colleague onboard the Holland America Line cruise ship, Ms Noordan.
The man has been charged with violating the woman for rape and unlawful sexual conduct on a ship.
Following an investigation by the local police in Port Chalmers, New Zealand, he was arrested and detained on December 12, 2017.
A spokesperson for Holland America Line, which operates the cruise ship, said "no guests were involved in the alleged incident and the female crew member is receiving the appropriate care and support".
"Holland America Line has extensive programs, policies, and training in place to ensure a safe working environment onboard and we take these allegations very seriously.
"We perform careful screening of all our employees that includes a required police clearance from the country of origin for nearly all crew members before they can work onboard our ship," the company spokesman said.
Also in Juneau, Alaska, a 31-year old Turkish male crew member was arrested for sexually assaulting a female crew member while she was in her cabin onboard the Serenade of the Seas, a cruise ship owned by Royal Caribbean International. Following the investigation, he was also arrested and prosecuted.
In addition, to being away for long from their families and loved ones, female crew members go through a lot in the hands of their male counterparts.
We encourage such female crew members of ships or airlines who have been molested onboard to speak up to serve as deterrent to the perpetrators of this criminal act.
Share your story with us and we will publish it. If you have ever been a victim of sexual harassment in the course of your duty, send your story to us at info@shipsandports.com.ng and we will publish it without revealing your identity.