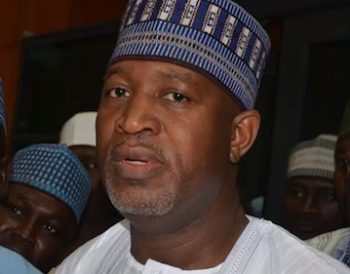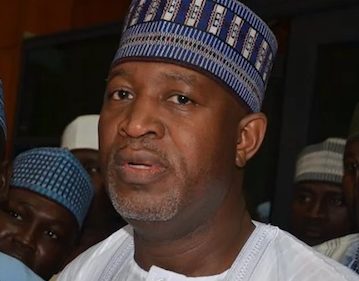 As the Federal Government prepares to concession Nigeria's two most viable airports in the country, union leaders in the aviation sector have voiced their determination to fight to scuttle the government's plans. This is even as they accused the Minister of State for Aviation, Hadi Sirika of cronyism. 
A source who is an official of the Air Transport Services Senior Staff Association of Nigeria (ATSSSAN) told journalists on Thursday that the unions were strategizing on how to frustrate the government's concession bid.
Another source accused Sirika of seeking to use some Portuguese cronies of his to handle the concession of Nigeria's two major airports, in Lagos and Abuja.
The source alleged that Sirika hoped to make millions of naira from the deal to concession the two airports for 10 years.
ATSSSAN. 
The Chairman, Federal Airports Authority of Nigeria (FAAN) branch of ATSSSAN, Comrade Ahmed Danjuma, said the concession program was not the best option out of the present challenges facing the aviation industry.
"Airports across the globe survive because they sustain the airport with revenue generated by those airports. But in Nigeria, we use the generated revenue from international Airport Lagos to maintain others," Danjuma said. 
He insisted that, for agencies in the industry to operate according to international standards, the imposition of workers by politicians must stop. If that happened, he said, FAAN was in the position to effectively manage and maintain all airports in the country.
The Secretary General of the Association of Nigerian Aviation Professionals (ANAP), Abdulrasaq Saidu, said that the unions had resolved at a meeting held on Tuesday in Lagos to oppose any form of concession in view of past and present corrupt tendencies being applied to favour a few individuals.
He said, "We say no to concession, and we shall fight it with the last blood in us. We wrote to President Muhammadu Buhari on its danger, especially the security of the country. We asked questions, which are unanswered till date and we must be given full details," Saidu said.