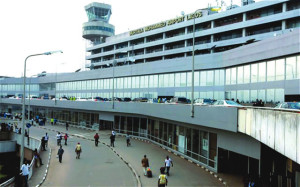 The National Union of Air Transport Employees (NUATE) on Tuesday said the Federal Government's plan to concession the four major airports in the country might not be feasible until 2019.
General Secretary, NUATE, Olayinka Abioye, told newsmen in Lagos that all thorny issues surrounding the concession must be addressed before the exercise.
The government had recently appointed transaction advisers to midwife the concession of the Lagos, Abuja, Kano and Port Harcourt airports.
Abioye, however, faulted the appointment of the transaction advisers, noting that the aviation unions were not carried along before the announcement was made.
"What happened is that the Minister of State for Aviation, Sen. Hadi Sirika, unilaterally made the appointment without recourse to the committee he set up for the same purpose, which had some of our members.
"The committee is yet to submit its report; so, we were surprised when the announcement was made,'' he said.
Abioye maintained that the concession of the airports would lead to job losses for thousands of their members, hence the stiff opposition from the unions.
"Anytime there is a concession, people are bound to lose their jobs.
"What the unions are saying is that there should be dialogue between us and the government on how to protect the interest of these workers.
"We believe that these issues must be addressed before the concession; and from our projections, this could take even up to two years. So, that should be sometime in 2019,'' he said.
Abioye noted that the plan by the government to set up another national carrier would not work until it settled the N78 billion debt owed workers of the defunct Nigerian Airways.
"You cannot be talking of another national carrier when workers of Nigerian Airways have not been settled.
"That is the position of the unions, as far as this issue is concerned,'' he said.