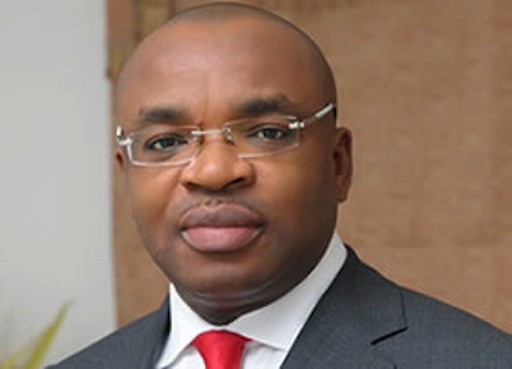 The Government of Akwa Ibom State has debunked a report by the Managing Director, Rock Marine Services Limited, Essien Elijah, that officials of the state government obtained N184,235,450.89 under false pretence of concessioning the marine terminal at Oron.
The Commissioner for Information and Strategy, Charles Udoh, denied the allegation in a signed statement in Uyo the state capital.
Udoh who wondered why Elijah did not comment on the alleged fraud until now, said he was not surprised at the spurious allegation, especially as election period was just by the corner.
He noted that the state government under Udom Emmanuel was ready at any time to put the records of such allegations straight.
The statement read, "The Akwa Ibom State Government is in no way committed or indebted to Rock Marine Services.
"The said allegation is a desperate attempt by Rock Marine Services to slander the state government in a bid to circumvent due process and unduly influence the legal process.
"Rock Marine approached the state government for the concessioning of the marine terminal at Oron but was unable to show adequate proof of capacity to embark on a project of such magnitude, including proof of funds and evidence of competence and technical partnership.
"The state government has petitioned Rock Marine Services to the EFCC for thorough investigation and prosecution."
According to the commissioner, the Managing Director of Rock Marine Services Limited had earlier written to the EFCC alleging that he was swindled by the state government officials, but after due investigations and having found nothing incriminating on the part of the state government, the EFCC was said to have exonerated the government but rather subjected the managing director of the firm to investigations.