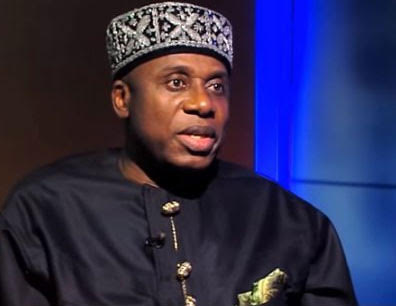 Minister of Transportation, Rotimi Amaechi, has pledged that the ministry will work closely with the Association of Marine Engineers and Surveyors (AMES) towards improving the human capacity element of the nation's maritime industry.
Amaechi stated this on Tuesday at the second edition of the Nigerian Maritime Technical Summit organized by AMES in Lagos.
Amaechi, who described marine engineers and surveyors as the heart of the industry, said the government would rely on the technical expertise of members of AMES to groom young marine engineers and surveyors in order achieve the desired reforms that the government intends to carry out in the industry.
"The marine engineers are the very heart of the industry because of the key role they play in shipping. As engineers and surveyors, we cannot help but rely on you for the technical expertise for the industry to thrive. That is why we are partnering with AMES to groom our manpower needs in the industry. So moving ahead, we are going to be working closely with the association.
"We have continued to encourage the Nigerian Maritime Administration and Safety Agency (NIMASA) to invest in the grooming of young surveyors and engineers and to take advantage of the very experienced professionals around to raise a successor generation of marine engineers, architects and surveyors.
"We are also open to engagement with others to ensure that we provide for all young cadets. The bigger picture is that in the next few years, we will have Nigerians who are equipped to man vessels within and outside our territorial waters," Amaechi who was represented by the Director General of NIMASA, Dakuku Peterside said.
The Minister said AMES has been instrumental to some of the initiatives carried out by the government to reform the industry; part of which he said was the resuscitation of the national fleet and the re-positioning of NIMASA.
Earlier, President of AMES, Engr. Charles Uwadia, said funding is critical to building capacity in the industry.
He pointed out that the industry is faced with policy, technical and financial challenges, noting that if not addressed, it would be difficult for the industry to achieve its full potentials.
He said the association had been encouraged by the enthusiasm of the ministry to turn the fortunes of the industry around for the better, pledging that AMES will continue to work with the government and its agencies with the use of its vast experience and resources in making the sector attain its full potentials.