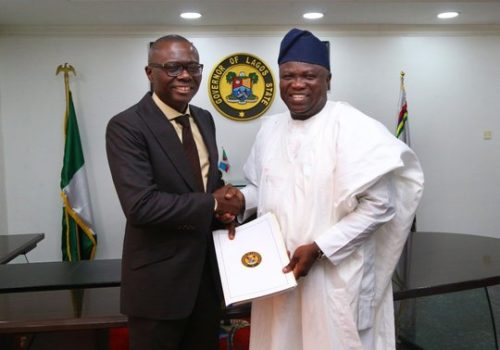 The outgoing Governor of Lagos State, Akinwunmi Ambode on Tuesday, handed over to the incoming Governor, Babajide Sanwo-Olu.
Sanwo-Olu, who disclosed this on his Twitter handle, said the Ambode had handed over the governance of the state to him.
Sanwo-Olu is officially scheduled to be sworn in as governor tomorrow.
"Thank you H.E @AkinwunmiAmbode for your kind words today as you officially handed over your stewardship of our great state, Lagos. Life is a succession of moments and today we are at the right place and moment to build #ForAGreaterLagos. #SanwoOluInauguration," he posted.