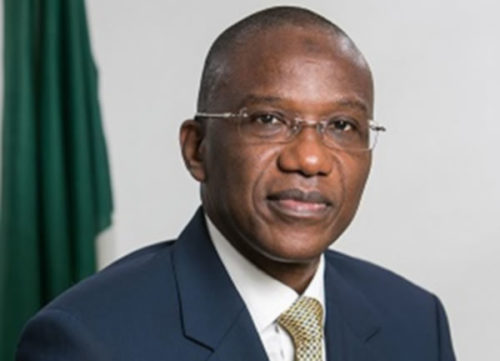 Recently, the media was agog with news about the Asset Management Corporation of Nigeria (AMCON) threatening to publish a list of debtors. According to AMCON's Managing Director, Ahmed Kuru, the corporation is being owed N5.4 trillion, a huge chunk of debt it acquired from commercial banks during the resolution of the 2009 banking crisis. Of the said amount, over 80% (N4.3 trillion) is being owed by only 350 Nigerians who are reluctant to pay back their debts. Now AMCON not only wants to publish these names but it is also lobbying the National Assembly to amend its Act so as to be empowered by law to go after the private assets of these individuals. 
The latest threat is not AMCON's first attempt at naming and shaming its debtors. In 2016, the corporation published a list of 100 'chronic debtors' who reportedly owed a total of N953.43 billion. Notable among some of the debtors are a serving Senator, Ben Murray Bruce who reportedly owed N10 billion and a former Minister of Aviation, Stella Oduah, who owed N20 billion debt. Obviously, the name and shame approach did not yield desired result. It even came at a huge cost to AMCON as some of the alleged 'chronic debtors' including the Chairman of Bi-Courtney Aviation Services Ltd, Wale Babalakin mounted legal challenges against the publication. Surprisingly, a Federal High Court sitting in Lagos recently awarded Babalakin N3 billion in damages against AMCON over the said publication. In an ironic twist, the judiciary, which should reenforce AMCON's mandate is now being used against it; restraining it from performing its responsibilities. 
Founded in 2011, AMCON was established according to the AMCON Act of 2010, to revive the financial system by efficiently resolving the Non-Performing Loan assets (NPL) of financial institutions. This task AMCON has performed admirably, saving a great number of banks including companies in the aviation and agricultural sectors from total collapse. However, AMCON has a ten-year mandate to resolve these loans and return the money used to buy NPL from the commercial banks to the public till. With the mandate expiring in 2023, AMCON no longer has time on its side. Perhaps hoping to have the debt swept aside, AMCON's debtors now employ all manner of legal technicalities to tie its hands in court. As at the last count, the corporation has over 3000 cases in courts spread across the country with obligors who are still doing business with other names, but have vehemently refused to pay up their debts. In addition, AMCON is in possession of physical assets estimated at N182 billion, which were obtained from debt resolution with financial institutions and which it has not been able to dispose of due to the poor state of the Nigerian economy. 
Unfortunately, many Nigerians do not understand the import of the AMCON dilemma and that is why there has been little or no discussion on why a few Nigerians should pile up debts at the expense of the larger number.
Hopefully, the National Assembly will understand the magnitude of the issue at stake and the implication to national economy. Commendably some discerning lawmakers have expressed support for AMCON even as they have condemned the devious disposition of the debtors. But this is not a matter for the legislators alone to deal with. Since inception, the Buhari administration has repeatedly assured that all its policies and actions would reflect financial accountability and transparency. Now is the time to show it. AMCON's debtors are not ghosts; they are an elite few, prominent Nigerians well known to the society. Publishing another list of debtors may achieve very little. What AMCON needs now is an amendment to its enabling Act so it can go after the assets of the directors of debtor companies. In addition to this, there should be adequate sensitization of the judiciary concerning the mandate of AMCON and a streamlining of court processes to stop defaulters from capitalizing on legal technicalities to sabotage the corporation. Before AMCON's debt burden becomes another bad debt, it is expected that the three tiers of government would, as a matter of national importance, collaborate to bring a decisive end to the despicable tendency of an elite few who borrow public funds they have no intention of paying back.